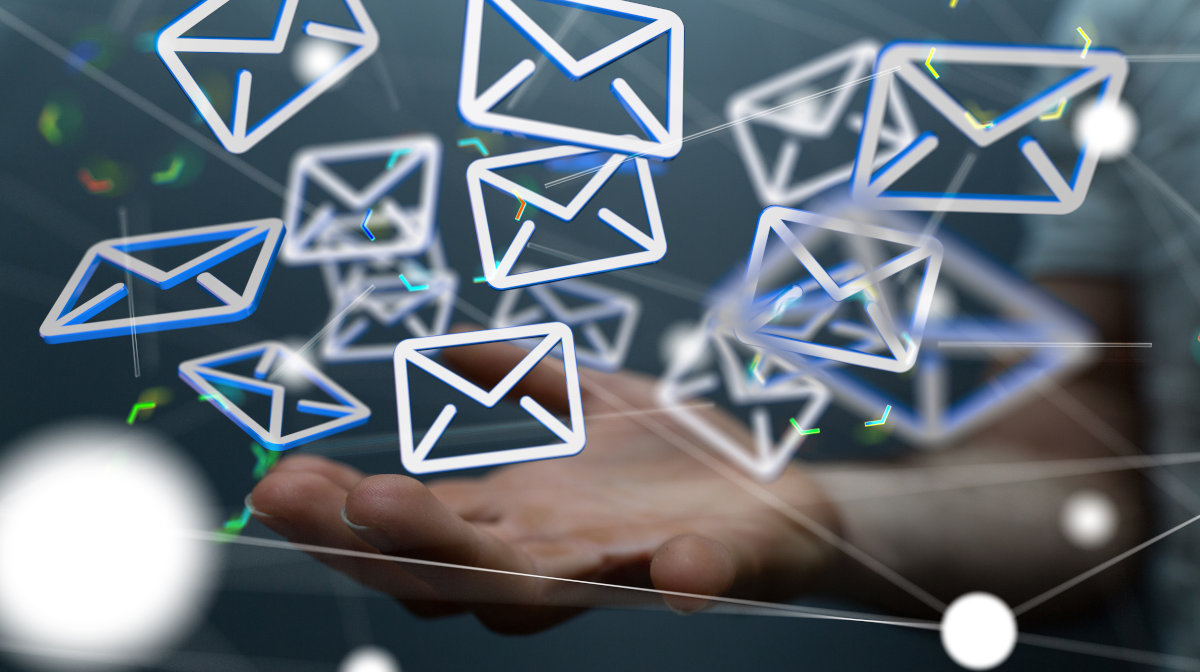 Introduction
In simple terms, email hosting is a service whereby a hosting provider rents out email servers to customers.
Whilst there is a plethora of free email providers, SMEs with high traffic volumes can benefit greatly from leveraging email hosting solutions and having all their incoming and outgoing mail, files, and any additional information located on one remote, secure and dedicated server.
The benefits of email hosting are clear. From leveraging tailored email tools to your business needs to safeguarding your business against spam and viruses and, of course, personalising email communications by having unique domain names, email hosting can supercharge your business.
So, let's look at some of the best email hosting providers, their costs and features.
How to choose the best email host for your small business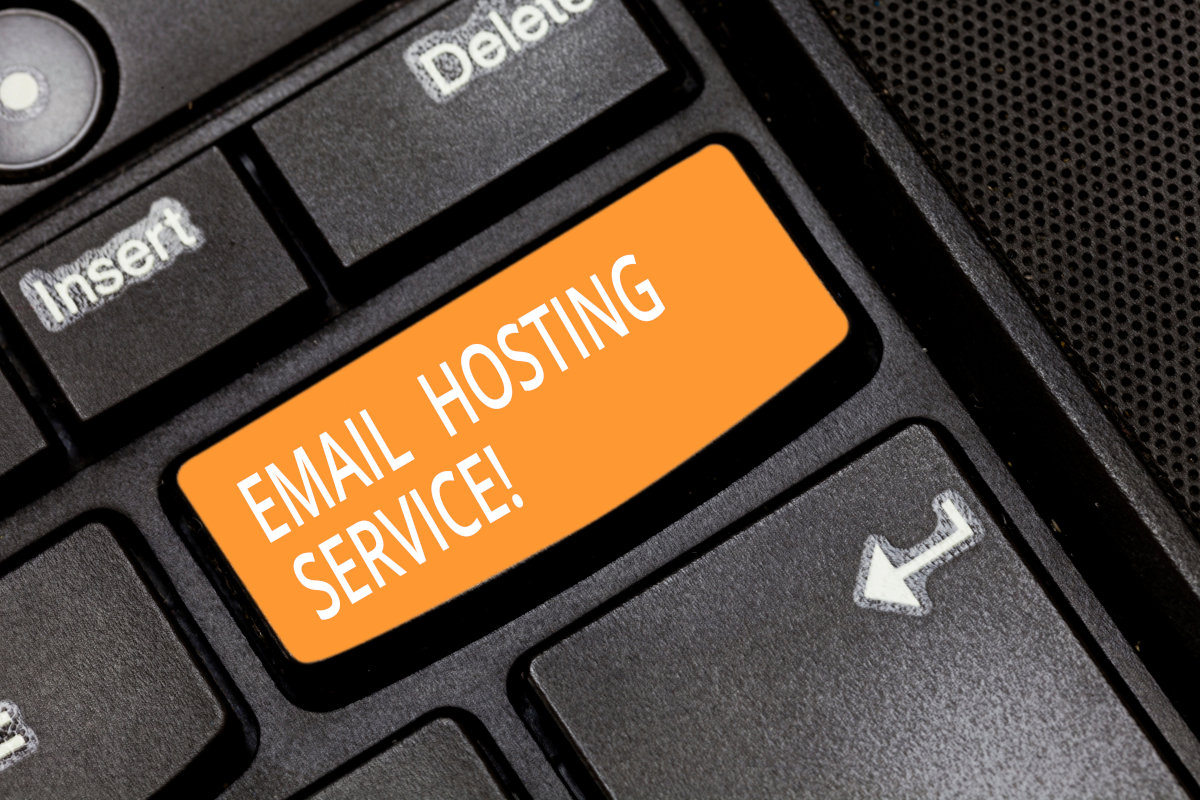 It's simple. Choose the email hosting service that meets your needs. Small businesses don't need thousands of email addresses. But they may want email hosting that's cost-effective. It's about knowing your priorities.The first step is to consider the email services you want.
Now consider the top-level goals and choose an email hosting service that reflects these goals. For instance, if you intend to use emails to nurture leads, attributes like segmentation and personalisation should be high on the agenda.
Do this and you'll quickly be able to make a shortlist of the best email hosting providers for you.
Hosting a business email: what are the costs?
Business email hosting varies in price. The more services you require, like website integration, 24/7 support or data capacity, the greater the cost.
Prices generally range from $0.10 per 1000 emails, or $0.12 per 1000 emails with an attachment for Amazon SES to $12.50 per user, per month for a Standard Microsoft Office 365 plan, depending on the provider and range of services offered.
Users can choose between paying for a yearly subscription or a monthly one. There's even scalable pricing matrices for businesses with evolving email requirements and budgets.
The Most Effective Business Email Hosting for Businesses
1. Google Workspace
Gmail is the world's most popular email service provider. Businesses won't have to invest too much time training employees to use Gmail. It's also free and can be easily integrated into the rest of the Google Workspace suite: Meet, Drive, Calendar etc.
Gmail plans feature advanced security features, group-bases policy controls, team management tools and AI technology to block spam and malware.
There's just one caveat: at $6 to $18 per user, per month Google Workspace is more costly than what some other consumers believe to be the best email hosting services.
2. Zoho Mail
Zoho Mail features a modern interface with a handful of handy collaboration features such as task planning, scheduling and collaborative emailing sharing. It also offers hosting for multiple domains and domain aliases.
Like Gmail, Zoho Mail's features exceptional security. All data is encrypted. Users can create security policies to quarantine or reject unauthorised emails. Administrators can set email policies to prevent data leaks and there's also malware detection to safeguard devices.
Users can send attachments up to 1GB in size. Paid plans feature comprehensive technical support, and there's even integration for business productivity apps. Prices start at $1 to $4 per user, per month.
3. Amazon SES
Amazon SES (simple email service) offers flexible, affordable and scalable email hosting for small businesses. Users can take advantage of analytics to track email campaigns and get spam feedback.
There are a host of inbuilt security options, including Sender Policy Framework and the DomainKeys Identified Mail.
With its pay as you go pricing, Amazon SES is affordable email hosting for small businesses, one that also features an intuitive UX. However, it does have fewer features than competitors.
Prices are based on the number of emails and attachments. They start at $0.10 per 1000 emails and 0.12 per attachment GB sent.
4. Microsoft Office 365
Microsoft Office 365 features a bundle of programs essential to modern working infrastructure. It also includes an email package that outperforms many paid email hosting options, making it a strong contender as one of the best email hosting services on market.
In addition to accessing Word, Excel and PowerPoint, users have a business email hosting account and can choose a custom domain name.
There's also enhanced security features, the ability to set automatic replies and access organisation-wide calendars and contacts, 1 TB of OneDrive Cloud storage and a custom domain name.
However, like Google Workspace, prices are slightly inflated, starting at $12.50 per user, per month for the Standard plan and $4 per user, per month for the Exchange Online Plan, which means it may not be the best email hosting for small businesses.
5. Hubspot
HubSpot email hosting makes it easier for teams to manage contacts, nurture leads using CRM data insights and create highly personalised emails, all accessed directly from its Marketing Hub software.
Certainly in contention as one of the best email hosting services, HubSpot email hosting has a user-friendly design, powerful sales and marketing features and 24/7 customer support. There's also scalable paid plans, shared inbox capacity and meeting scheduling.
However, some businesses may find the hosting service a mite pricey. HubSpot's paid Starter tier costs $45 a-month, whilst the Entreprise tier is $3,200 a-month. However, users also get powerful SEO tools and marketing features.
6. Bluehost
Bluehost combines web hosting and email functionality for seamless productivity performance. Even better, Bluehost features one of the best disaster recovery, protection and security of any email hosting for small businesses.
But there's more. Choose Bluehost and you'll be able to take advantage of one of the largest file attachment limits (50MB) per email.
Spend a bit more per month and you'll find Bluehost one of the best email hosting providers thanks to its all-in-one website and email hosting service, seamless integration with Microsoft, expansive storage and technical support.
Ideal for SMEs on a budget, Bluehost also features a Mailbox and Exchange Online calendar with up to 15GB of storage for just $4.99 a-month.
7. SiteGround
SiteGround provides a range of hosting services, including email and Wordpress websites. Email users benefit from unlimited inbox capacity and users per domain.
There's a central hosting panel which can automate replies and forwarding whilst supporting SMTP, IMAP and POP3. Customer reviews are excellent - and there's even 24/7 support. Better suited to businesses looking for email and web hosting, SiteGround's prices range from $2.99 to $14.99 per month.
Fortify Your Email Hosting Service with Simplelists
Simplelists gives users the opportunity to enjoy many of the same benefits they'd reap with these email hosting solutions.
From hosting single, multiple or unique domain names to seamless website integration and sound management of email lists to leveraging domain aliases and, of course, advanced security and malware protection, Simplelists streamlines and improves any business' email hosting solutions, allowing you to focus on more important and timely areas of the business.
Conclusions
The bottom line? You can choose from a range of the best free email hosting providers - and the range of solutions they offer - however, will these providers meet your needs?
To ensure seamless management and top-notch performance, whilst enjoying a completely bespoke and valued email hosting solutions, the best option is to choose Simplelists.