Posted on Apr 25, 2021
Two of the most popular reasons that our customers use Simplelists are as a listserve and for email marketing. However, these are not the only things you can use it for. We have designed Simplelists to be flexible so that you can complete a range of tasks. Here are some of the key ones.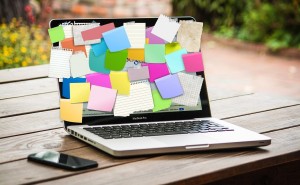 Managing your email list
You can upload your email list members to Simplelists in bulk, directly from a file. If you have a lot of list members, this saves you time as you can export the list details to a file and upload it in seconds.
You can also download your list. We recognise that your email list is your property and we make it really easy for you to generate a copy of your email list. You can download your whole list of members into a file that can be opened in a spreadsheet.
Setting permissions
It is very easy to set posting permissions in Simplelists. This means that you can select who can send emails to your list. You might choose to enable this for all members, select some members, or make yourself the sole person with the permission to post to the list.
You can also moderate messages that are due to be sent to your list. You have several options: no moderation required (messages are sent straight to the members of your list), hold all messages for approval, or allow specific members to post without needing your approval first.
You might want to manage replies as well - you can select whether email replies are sent to everyone on the list or only to the person who sent the original email.
Setting posting restrictions can be useful if you permit other members to send emails to your list. This would ensure they don't send very large emails, for example. You can set a maximum email size (in kB), remove attachments, strip HTML formatting and/or truncate messages to a specified maximum number of characters.
Finally, you may or may not want to allow your list members to see who else is on the list. Again, you have options - you can allow members to view all names and emails, allow them to see names only, or remove the ability to see names or emails.
Customise your emails
With Simplelists, it is very easy to customise your emails by including a personalised footer and a subject prefix. You can include HTML in the footer so your members can see graphics or logos. Or, you can use HTML throughout the email for complete customisation. You can also personalise your emails by inserting each recipient's name at the start.
You can archive all your emails. When you activate this feature, all emails will be stored on a custom website so that you can access them in the future. You can set a password for the archive, if you wish.
Tags:
---
Posted on Sep 10, 2020
A healthy email list is important to ensure that you can contact a range of clients and drive success in your business. If you are already using Simplelists for email marketing, this won't come as a surprise. If you are just starting a business, developing a list of contacts or 'members' can be challenging, especially when your customers are receiving other marketing messages in their inbox and becoming more sensitive to spam. Nevertheless, there are some effective ways to build a list of relevant members who will want to receive your emails.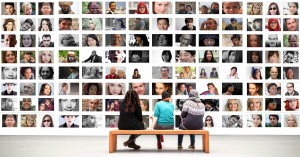 Ensure that it is easy for people to sign up
There are plenty of ways to encourage people to sign up or 'opt-in' to receiving your emails. If you put a subscribe form on your website, make sure it looks 'clean' and matches the rest of the site. Place the form towards the top of the page, and add some text to explain why they should sign up. You can create a subscribe form using Simplelists, if you wish. It is best not to ask for too much information at this stage – an email address is all you need. Asking for a first name as well will allow you to personalise your emails when you contact them.
You could also consider placing a subscribe form at the end of blog posts, in your site's footer, or on your 'About' page. You can also use social media to encourage people to sign up and/or visit your website. Writing guest blogs with a sign-up form in them can also work well.
Sign up at the point of sale or when completing other forms
If your website/product requires people to set up an account or fill in a form on your website, you could also build in an email list sign-up into this process. Try to ensure that the reason for registering is clear though, and relevant to your target audience. You could make it as simple as including a check box that reads 'Subscribe to our mailing list?' that they can check when registering.
Word of mouth and events work well
You may like to offer those people who have been on your list for a while a small incentive or discount that might encourage them to tell others about your site/product. Make sure you ask for the friend's email address and first name (again, to allow personalisation).
Make sure they know what to expect
It is good practice to make sure that your customers know exactly what to expect when they subscribe to your list. You should let them know what to expect with regards email frequency and content, and reassure them that they can unsubscribe at any time. It is a good idea to familiarise yourself with the law surrounding email marketing so that you don't break any of the rules.
Tags:
---
Posted on May 22, 2020
Using Simplelists - a group email manager - means you can send emails to a group of people via one email address. This is a great way to have private discussions via email in a way that ensures list members' preferences are adhered to (e.g. how frequently they receive messages). Lots of businesses and organisations find that sharing information in this way can foster community in the workplace. This short post explains in some more detail how the service works and what benefits it offers.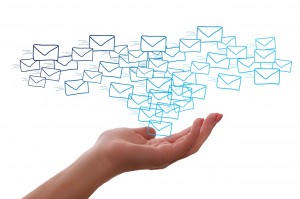 How does it work?
First, members need to subscribe to the discussion list. They can do this on a website (see an earlier post on how to add a subscribe form to your website) or via email. It is then possible for any member to post to the whole list by emailing a particular, automated email address.
You can set permissions so that only certain members can post, or enable an approval process so that each post needs to be moderated by an administrator before going out to the whole list (read more here about how to set permissions). Normally, you would have one or more 'list managers' who take charge of the list and tend to have a good level of knowledge about what the discussion is all about.
Making things personal
It is possible for list members to personalise how they interact with the list. For example, they might have an email format preference (HTML or plain text), or they might want to stipulate how often they receive emails from the list. There is also the option to receive a digest summary of the latest posts, instead of receiving them individually as and when they are posted.
You can also customise the email itself, perhaps including a company logo or a directing email recipients to a bespoke landing page within your website.
Getting through
Today, most ISPs (Internet Service Providers) have limits on the number of email addresses that you can send an email to. If you exceed the number, the email will not be delivered to the recipient. If recipients report your emails as spam, this can also affect whether or not the message gets through.
Within Simplelists, you can manage your spam reporting settings to make sure your emails get through.
Other benefits
A lot of people still prefer receiving an email personalised to their needs rather than visiting a website to search for information. Over half of all internet users subscribe to at least one email list. For those with slow internet connections or who work offline at intervals, being able to download, read and reply to emails rather than interact in real time can be a real bonus.
Tags:
---
Posted on Mar 30, 2020
Simplelists offers the function to search your email archives. This can be useful for people who join your list, helping them to familiarise themselves with the list topic. It is also very useful to have a back up of all of your communications, in case you need to refer to something or check a point of reference. We have written in a previous post about how to set up your archive and personalise it.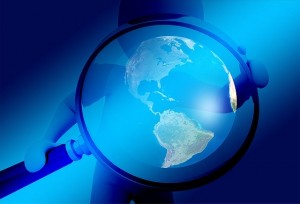 How to find the message you are looking for
It would not be entirely unlikely for a busy email list to accumulate hundreds or thousands of emails over a period of years. When you add a new member to a list, they can be given the option to read emails that were sent prior to the date they joined, and/or read emails about a specific topic. For the latter, the keyword search function can be used. Alternatively, it is possible to browse all messages, sorted by date or by thread.
How to access the archive
Log in to your Simplelists account. From the Members home page, under 'What would you like to do?', select 'View list archives'. At this stage, you may be required to enter a password, if one has been set up by the list manager. If you do not know the password, you can request an access code at this point by entering your email address.
When in the email archive, emails are ordered by month and year. In the search box at the top, you can enter a keyword and any relevant emails will be shown. It is also possible to view list statistics on this page, as well as read more detailed information about the list.
Top tips
These search tips will help you to find what you are looking for:
Search by specific month
This option is useful if you want to browse to a specific month and then search within it.
Wildcard '?'
If you type a '?', it will be replaced with any single character. This can help when you are not sure how to spell a word. So, if you were perhaps looking for an email related to the 'Worthbury Derby' but you couldn't remember whether 'Worthbury' was spelt with an 'i' or an 'o', you can type 'W?rthbury' and the generated results will include both spellings.
Wildcard '*'
If you type a *, it will be replaced with any number of characters. So, for the Worthbury Derby, if you weren't sure at all how to spell Worthbury, you could type 'W*ry' and the results would show all emails starting with a 'W' and ending in 'ry'.
Tags:
---
Posted on Jan 8, 2020
For those of you with a multiple list account, you have the option to use your own domain rather than simplelists.com. You can add more than one domain and you have the freedom to brand the email system as your own. If you combine this with branding your landing pages (as we showed you in a previous blog), your emails will be very professional and aligned to your brand/image.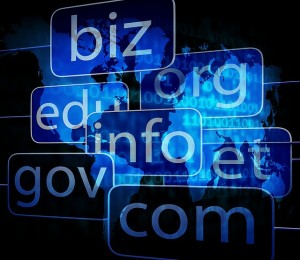 Setting up your own domain
Log in to your multiple list account, click on 'General Settings' and then select the 'Domains' tab. Type in your domain name and click 'Add'. In the list that appears next, set your domain name as 'primary'. You should then be able to view your new email addresses on the 'List members' page.
Configure your MX records
After you have added your domain name, you need to configure the mail exchange records associated with it. You do this via your web hosting control panel. In your panel, set the Primary MX record to 'mx1.simplelists.com' and the Secondary MX record to 'mx2.simplelists.com'. You will find a step by step guide for doing this in cPanel in this short video. Please be aware that it can take up to 72 hours for the changes to come into effect. How long it takes depends on your web hosting settings.
Improve deliverability
There are also some things you can do to improve the deliverability of your messages. SPF records prevent spammers from sending messages with false/forged email addresses from your domain. DKIM records help to verify the sender and show that a message has not been altered on its way to the recipient.
If you choose to use your own domain with Simplelists, we recommend that you add both of these DNS records to your domain. When logged into your Simplelists multiple lists account, navigate to 'General Settings' and the 'Domains' tab. Scroll down to find the details you'll need to add the DNS records. Then, open your web hosting control panel and complete the required fields for the SPF and DKIM records. You can see instructions for how to do this using cPanel in this short video.
All of these instructions can be viewed in two short videos on a previous post on our blog.
Tags:
---
Posted on Sep 26, 2019
It has been estimated that just under 80% of emails sent by email marketers to people who signed up to your list reach the inbox. This is a pretty staggering number when your recipients have subscribed legitimately. This is because spam filters are becoming increasingly sensitive to make sure that non-legitimate emails do not get delivered. To avoid your email ending up in the spam folder, there are some simple things you can do.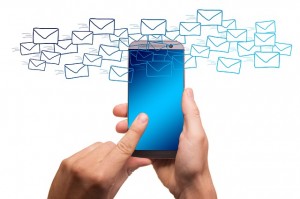 Have a good email list
It is important that you make sure that the people you are emailing want to hear from you. We do not recommend that you buy or rent email lists that you can't trust the source of, and it's crucial that your list members have opted in to receiving your correspondence.
The easiest and most common way to do this is to get them to subscribe to a mailing list, either via a website or links on social media. You can assume that, if people visit your site, they are likely to be interested in the information/product you provide. You could add a sign-up box on all of your pages to allow users to join the list.
Ask your recipients to put you on their contact list
It is pretty much guaranteed that emails are delivered to the inbox if your list members have added you to their address book/contact list. In your welcome/first email you could ask them to add you to their contact list. You could also ask them to do this in the body of other emails that you send.
Mind the subject line
It is important to take care with the subject line of your email as it can affect the likelihood of your email avoiding the spam folder.  We have written another short post on how to write a good subject line – the key message is that it should not be too much longer than 35 to 50 characters. The longer the subject line, the more likely it is that the email will go to the spam folder.
Make it easy to unsubscribe
While this might sound counter-intuitive, making the unsubscribe link visible on your emails can actually help overall deliverability to your list. It is preferable that your recipients choose to unsubscribe themselves, rather than marking your email as spam.
Email providers such as Gmail, Hotmail and others keep track of spam complaints and may penalise you, affecting how many of your other emails are delivered. If you make it easy for your list members to unsubscribe, the risk of the email service provider blocking all the emails you send is minimised.
Don't forget that it is important to understand that there are laws governing the sending of emails to a list – you can read more about email spam and the law in one of our earlier posts.
Tags:
---
Posted on Jun 10, 2019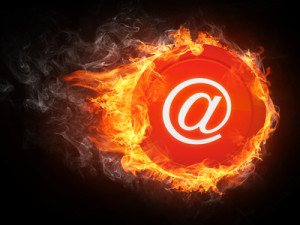 Why is email marketing important?
There are many types of marketing: search engine optimistion (SEO), social media marketing (for example, on Twitter and Facebook), marketing via a website, advertising, email marketing and more. The serious business person is likely to be using several of these. Each method has its strengths and weaknesses  - so,
 why use email marketing?
It's direct - this means that when you send an email it goes directly to the recipients email inbox. This gives you the opportunity to get the full attention of your customer.
It's targeted

 - you can decide who you will send your emails to and tailor your email for the people that receive them. You can also send different emails to different types/groups of customers.

Convert visitors to customers

 - when people look at websites, most don't buy from the first website they see. We tend to visit several websites and also research the area further, collecting information from several websites and returning to buy when we are ready - perhaps after several days or weeks. 

Often people will remember the shop they visit and e-mail marketing can really help here.
Encourage repeat business

 - customers that have bought from your site/shop before are more likely to come back. You can use email marketing to reach out to them directly about new offers, products or services and turn a one off customer into a regular one.
Why use Simplelists?
Simplelists can help you do great email marketing:
It's simple - you needn't be a techy expert to use the Simplelists interface. You simply write an email and send it to your whole list.
It's quick - there are plenty of other things to do when you run a business so time is of the essence. If it marketing takes up a lot of your time, you may have some headaches. With Simplelists, you can send an email to all of your customers in just a couple of minutes, which gives you more time for everything else.
Emails get through - there is nothing worse than your marketing emails not getting through to your customers. Simplelists have better deliverability than email clients and free providers. You can read more about this on our blog here.
Your emails do not include advertising - many free group email providers place adverts on your emails so that they can advertise to your customers. This doesn't look great and can have a negative effect on your business. There are no adverts sent with Simplelists emails.
You can send HTML emails - with Simplelists you have the option to design emails using HTML. This means that you aren't constrained to templates so your emails can look exactly how you like. Of course you don't have to use HTML - you can send simple text emails too. For more information about sending HTML emails, visit our blog here.
Tags:
---
Posted on Jan 3, 2019
In our last post, we shared a video that provides an overview of the Members' Area, for Single List account holders. This time, we look at the Members' Area for Multiple List account holders - see the video and transcript below.
https://www.youtube.com/watch?v=uBuC0RN87q0
Video transcript
The previous video gave an overview of the Member's Area for Single List account holders. In this video, we'll look at Multiple List accounts.
Once you're logged in, you can access Multiple List accounts from the accounts menu at the top right of the page. Moving to the left hand side of the page, you can see the main menu. Note that this is broken into two sections: General and Lists.
The address book stores all the members of all your lists. You can also add and approve members, and download your members' details here.
Individual lists are managed by selecting 'manage lists'. You can create new lists, delete lists, and move or copy members from one list to another. Members of specific lists are managed by selecting 'list members'. You can add members from your address book to individual lists. Members who have completed email confirmation are shown in green, while those who are yet to confirm are shown in red.
In the list settings section, you can manage settings for each individual list. You can add moderators, manage permissions and restrictions, customise list emails, and choose the details that list members see when they view their emails.
The archives enables full management of email archives for each of your lists. You can enable or disable archives and offer protected viewing, which allows only selected users to view archives.
The general settings section is used to manage your multiple list account. You can customise your landing pages, such as sign up pages and email archives.
You can manage subscription settings. For example, you can enable or disable new subscriptions, and select whether new subscriptions require approval. You can customise your confirmation email and write a message that users receive when they confirm their email address. You can add your own domain so that it replaces Simplelists.com. This enables you to brand the entire system as your own.
Aliases can be used to forward emails to different email addresses. You can forward to normal email addresses, as well as to other lists.
The approval section shows emails that area waiting to be approved. When you grant approval, the emails will be sent.
The bounces section shows email addresses that emails have bounced back from, such as email addresses that don't exist.
That's the overview of the Multiple List account holders Members' Area - Simple!
Tags:
---
Posted on Jan 3, 2019
If you are new to using Simplelists, or just want a refresher, we have produced a short video that provides an overview of how to use the Members Area for Single List account holders. You can view the video and full transcript below.
https://www.youtube.com/watch?v=uBuC0RN87q0
Video transcript
Once you log in and select 'Members Home', you are taken to the Simplelists members area. Here, you can see details about your account and a list of shortcuts to the most commonly-used sections. You'll find your user profile in the top right corner. You can change personal settings, such as your name and email address, and you can grant access to delegated users if you'd like other people to manage your account.
You can also choose the account you wish to access. Here, we have a Single List account and a Multiple List account. This is an overview of the Single List users' area, so we'll select it.
Moving to the left hand side of the page, you can see the main menu. As you'd expect, the List Members section is where you manage your members. You can add and approve new members, and download your entire list. You can also see all current members and manage each member individually.
In the List Settings section, you can set permissions and restrictions, such as selecting which members can send messages. You can customise your emails with subject prefixes, personalised footers and more. You can choose which details list members see when they view their emails.
The archive section enables full management of email archives. You can enable and disable email archives and offer protected viewing, which enables only specific members to access archives.
In the General Settings section, you can customise your account, including all landing pages, such as sign up pages and email archives. You can manage subscription settings. For example, you can enable or disable new subscriptions, and select whether new subscriptions require approval or not. You can also customise your confirmation request email and choose a message to send when a new member confirms their email address.
The Approval section shows messages which are waiting to be approved. You grant approval before the emails are sent.
The Bounces section shows emails which messages bounce back from. For example, email addresses that no longer exist.
That's all there is to the Members Area for Single List accounts - Simple!
In our next post, we'll share the overview video for Multiple List account holders.
Tags:
---
Posted on Nov 2, 2018
Simplelists offers you a range of options for managing your group email. It's important to note that we offer free trials for single and multiple list accounts so you may want to use these to carry out a one-off email campaign or have a go at setting up a group list. In this post, we explain the types of accounts in more detail so you can make the right choice to suit your needs.
Single list or multiple list?
Have a think about the number of email lists that you want to manage. If you manage more than one list, you'll need a multiple list account but if you only have one, opting for a single list account makes the most sense.
If you opt for the single list account, it's worth being aware that there are some features that only users with multiple list accounts have access to.  These features include the ability to use your own domain when sending your emails so that they come from an email address ending in your domain name, rather than 'simplelists.com'. You can also use your own domain name for your landing pages, which allows  you to brand the whole email system as your own. Even though you only have one list, these features may appeal to you.
Pay as you go vs. Unlimited
If you are only planning to send one email or have a short-term project that needs some group email management, our 'Pay as you go' option is probably best for you. However, if you plan to send a large amount of data (e.g. large attachments), subscribing for an unlimited account for the duration of your project is likely to be the more cost-effective option.
If you have longer-term email management needs, or you'll be sending emails indefinitely, an unlimited subscription will be most appropriate. This type of payment option allows you to send as much data as you want. However, if you think that you will use only a small amount of data over a longer period of time, a 10GB Pay as you go data bundle may be more cost-effective.
Pay as you go: the detail
The Pay as you go price plans allow up to 20,000 list members. What's important is the amount of data you wish to send. For short-term projects and/or email campaigns of up to a month in duration, the 1GB and 3GB bundles are a good choice. With this option you can send approximately 48,000 plain text emails (1GB bundle) or 144,000 plain text emails (3GB bundle).
For longer projects and/or email campaigns that last up to 12 months, the 10GB bundle is good value. This bundle allows you to send approximately 40,000 plain text emails per month, each month.
If you have a seriously large email list and plan to send lots of data, the 30GB data bundle will be of interest.
You can estimate the data allowance you are likely to need for your list by using our Pay as you go calculator on our products page.
Unlimited
Unlimited price plans keep on rolling. You pay a monthly or annual fee to receive an unlimited data allowance. How much you pay depends on the number of list members you have. There are options for 1,000, 5,000, 10,000 and 20,000 members. For these price plans, the yearly subscriptions offer the best value.
Read more on our products page.
Tags: