Empower your email marketing efforts with no worries about technical details
In today's world of ever more challenges of sending group emails, it's ever more challenging to send a group email for email marketing or as an email distribution list. New technical standards and restrictions seemingly arrive continuously, meaning that simply copying and pasting a list of email addresses into an email no longer works reliably.
When using free email hosting, it is even more likely to encounter difficulties, with restrictions on the number and frequency of group emails that can be sent.
New spam controls mean that group emails can often bounce, or even if delivered successfully end up in a user's spam folder.
Simplelists Features: Group Email Hosting Service and Management
Simplelists helps solve these problems with its group email hosting. Start a free email list in seconds, add your members, and then send them a group email. Simplelists handles all the technical details, ensuring that emails are formatted and delivered correctly for reliable delivery to business email hosting and free email hosting services.
Let's take a look at some of Simplelists email hosting features that make this easy:
Manage Members
Easily manage the members of your group using Simplelists website. Bulk import members by uploading a spreadsheet or copying and pasting blocks of email addresses. Once your list is running, edit and add members at any time, or enable members to add themselves with a subscription form.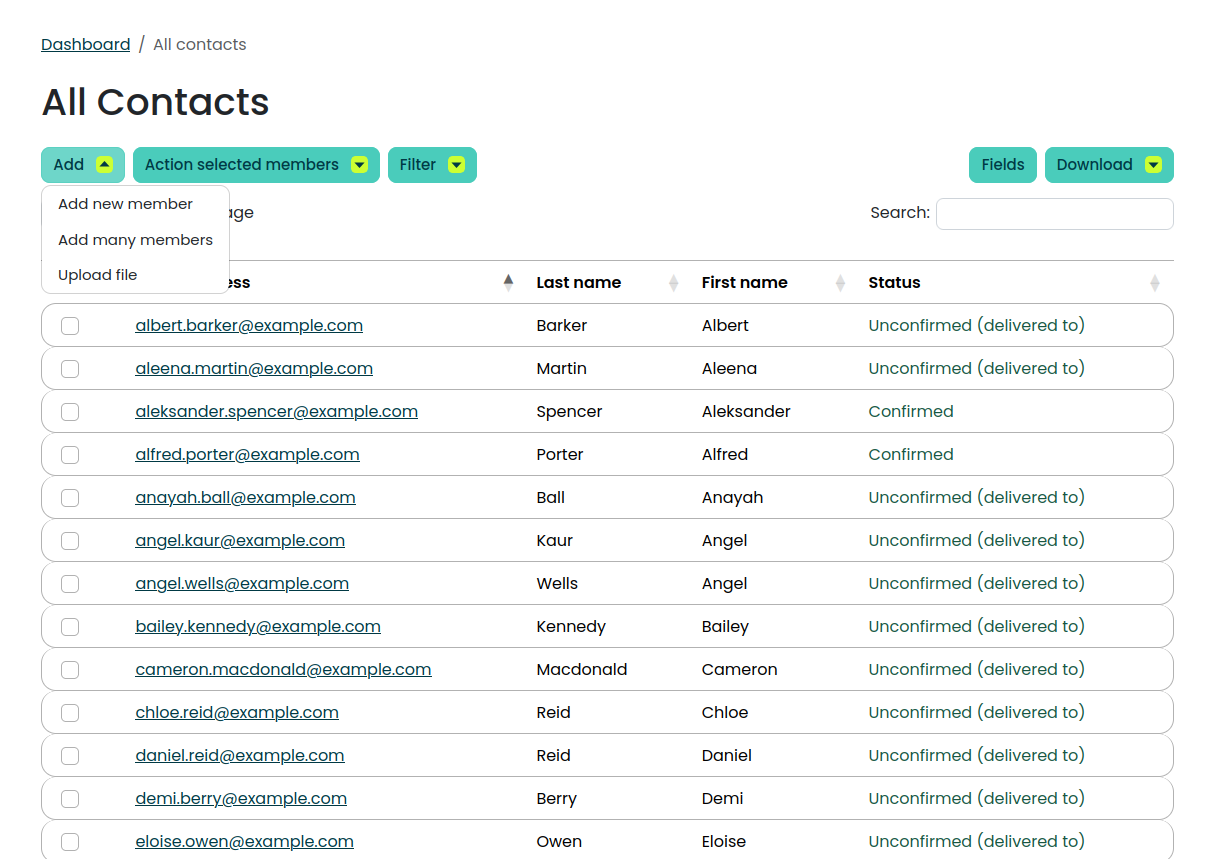 Customize Your Email List
Customize your email list with lots of different features. Automatically add a footer to all your list emails containing unsubscribe instructions or other useful subscriber information. Add a prefix to the subject of all your list emails, and choose whether you want to enable replies either to the sender or all list members.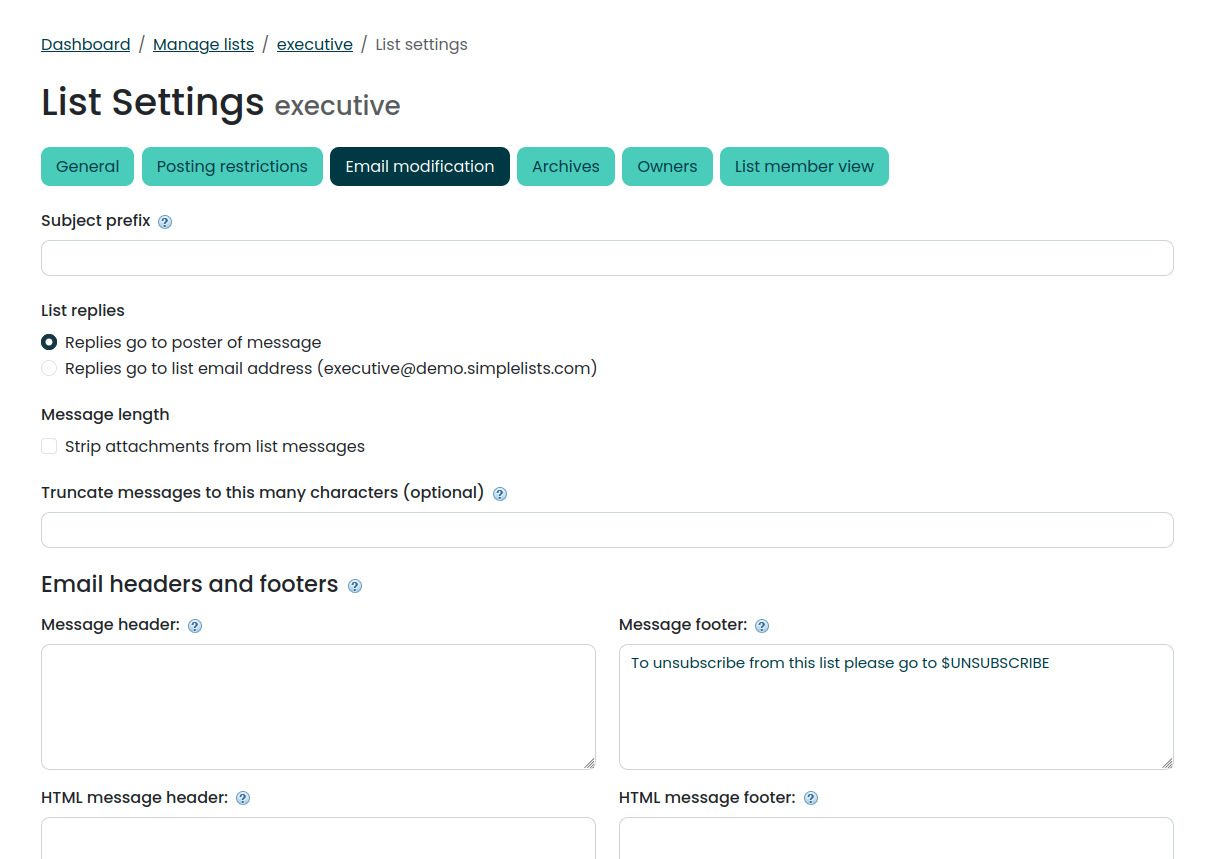 Set Restrictions
Powerful features allow you to specify exactly who can send a message to your list. Allow only specific people, allow any list member, or don't allow anyone at all and ensure that all emails are held for moderation. Simplelists approval system easily allows you or other administrators to review and release emails for your list.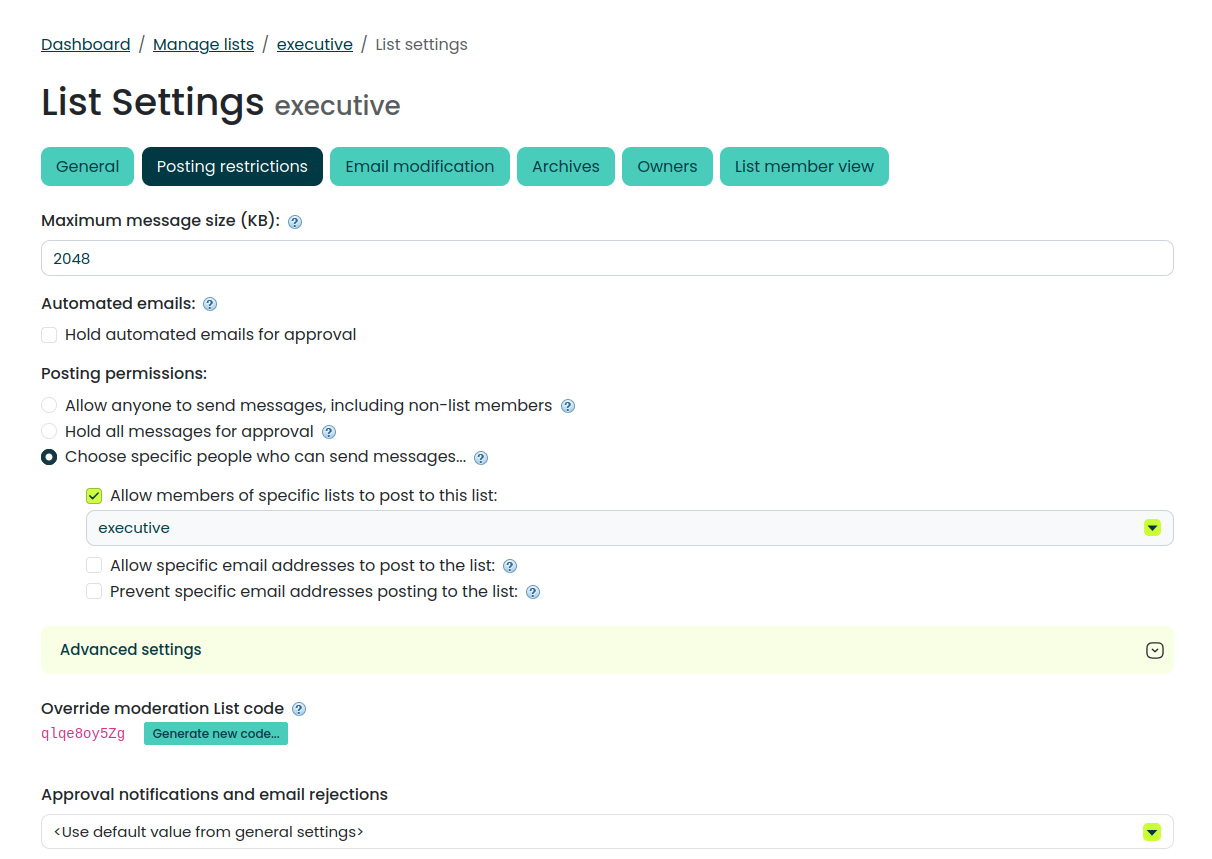 Control Subscriptions
Control new subscriptions to your list, allowing potential members the option to subscribe instantly or require a moderator to review subscription requests. You can also disable subscriptions completely for a private list.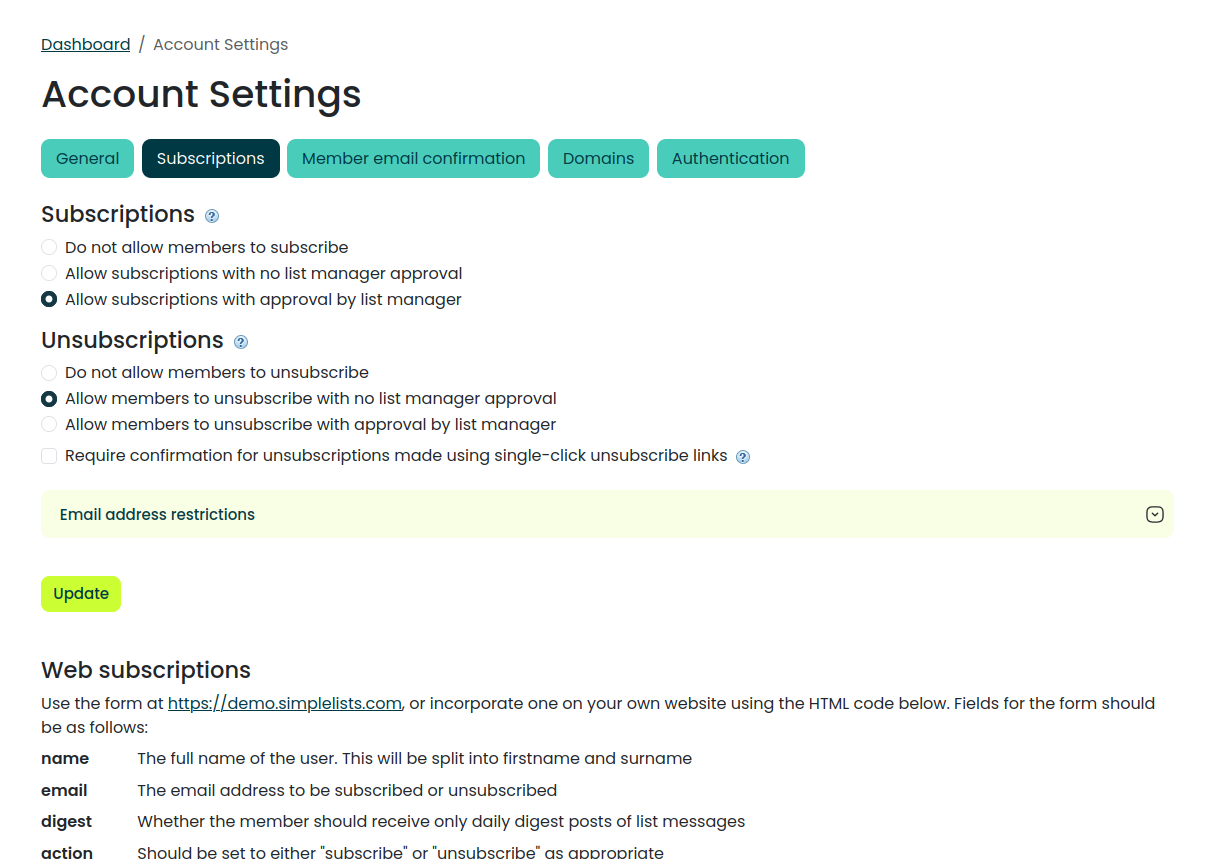 Integrate With Websites
Integrate Simplelists into your own or other websites. Easily insert one of our subscription forms directly into your own website to allow easy subscription requests. Alternatively, use our webhooks and API features for a full-fledged integration to other systems. We support Zapier to make this even easier.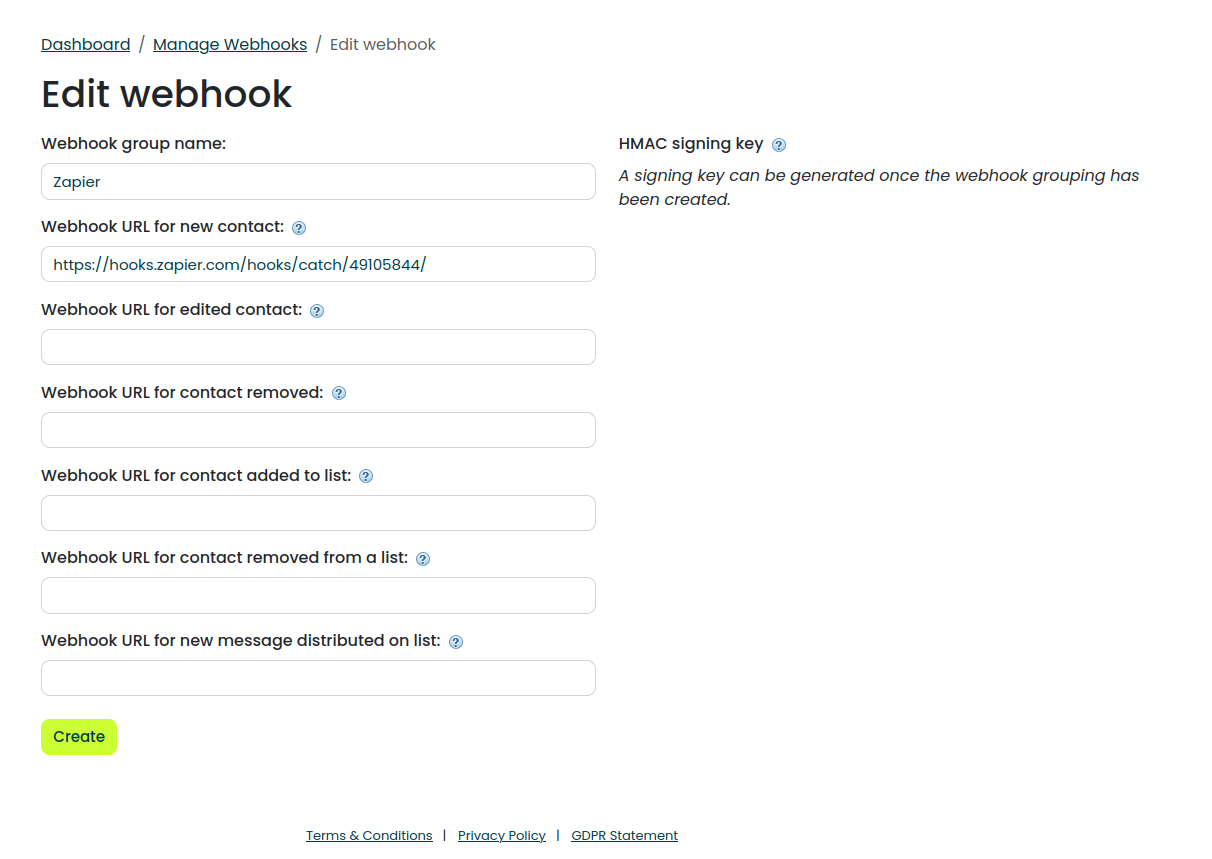 Automated List Management
Take the headache out of ongoing list maintenance with our automated list management features. Bounces and undeliverable emails are automatically handled by Simplelists, viewable in your account with optional notifications. Email addresses that are no longer valid are automatically removed.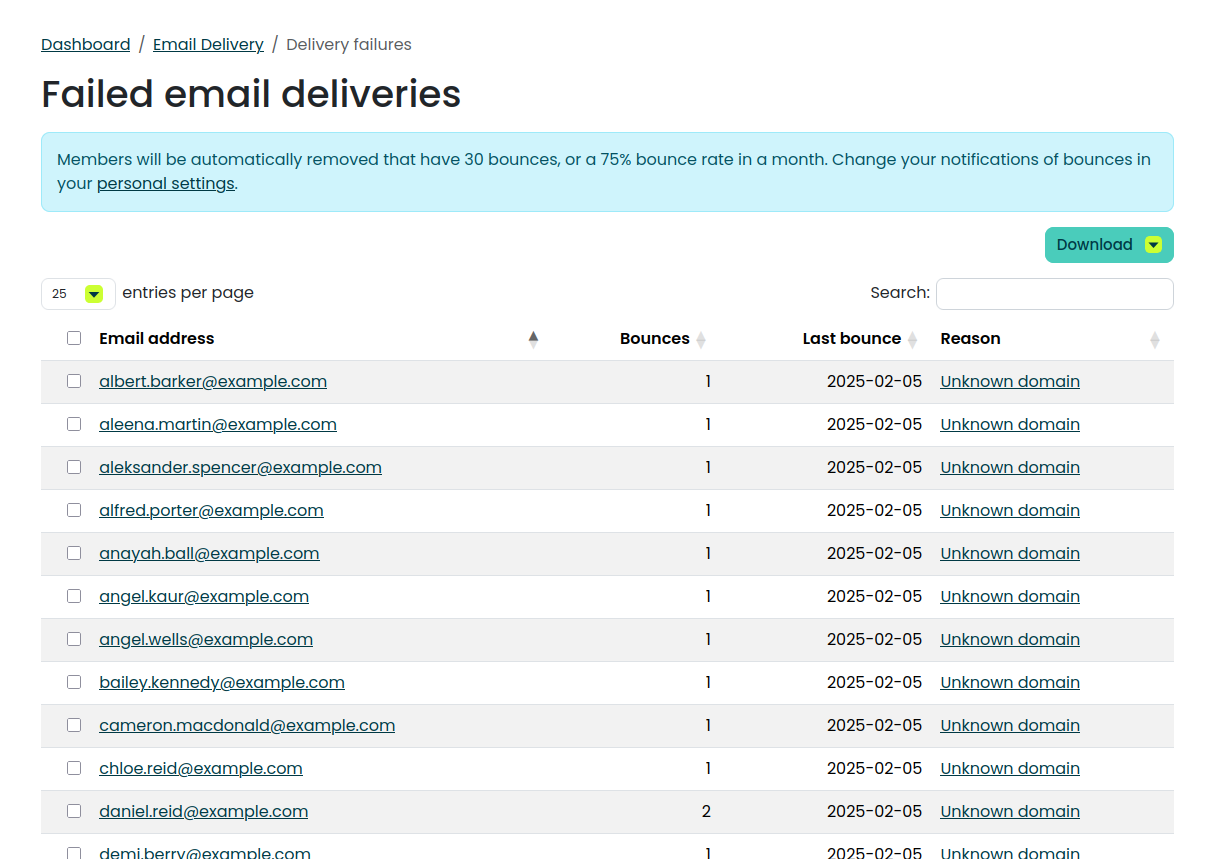 What our customers say about our secure email hosting
"Simplelists is an amazing tool that is very fast and efficient. The company is incredible to work with."
Listserv hosting trusted and used by: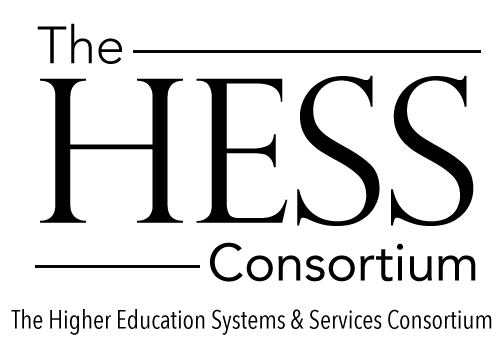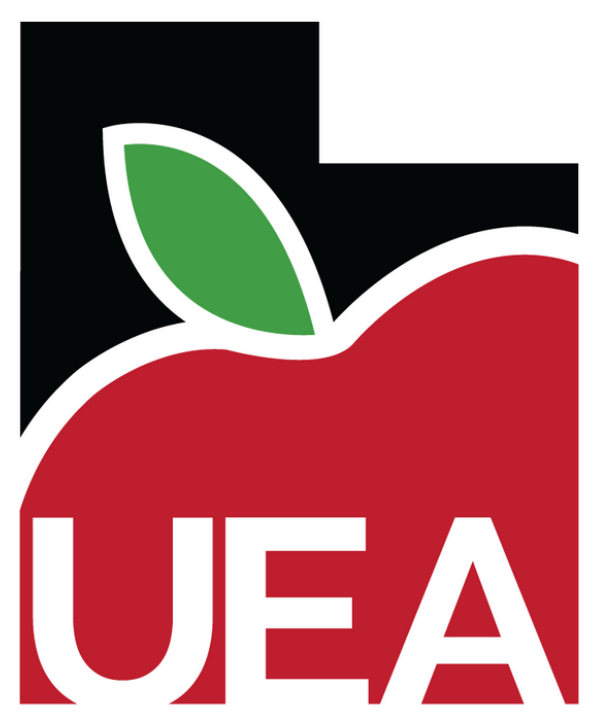 FAQs