Posted on Sep 26, 2019
It has been estimated that just under 80% of emails sent by email marketers to people who signed up to your list reach the inbox. This is a pretty staggering number when your recipients have subscribed legitimately. This is because spam filters are becoming increasingly sensitive to make sure that non-legitimate emails do not get delivered. To avoid your email ending up in the spam folder, there are some simple things you can do.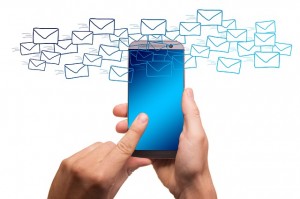 Have a good email list
It is important that you make sure that the people you are emailing want to hear from you. We do not recommend that you buy or rent email lists that you can't trust the source of, and it's crucial that your list members have opted in to receiving your correspondence.
The easiest and most common way to do this is to get them to subscribe to a mailing list, either via a website or links on social media. You can assume that, if people visit your site, they are likely to be interested in the information/product you provide. You could add a sign-up box on all of your pages to allow users to join the list.
Ask your recipients to put you on their contact list
It is pretty much guaranteed that emails are delivered to the inbox if your list members have added you to their address book/contact list. In your welcome/first email you could ask them to add you to their contact list. You could also ask them to do this in the body of other emails that you send.
Mind the subject line
It is important to take care with the subject line of your email as it can affect the likelihood of your email avoiding the spam folder.  We have written another short post on how to write a good subject line – the key message is that it should not be too much longer than 35 to 50 characters. The longer the subject line, the more likely it is that the email will go to the spam folder.
Make it easy to unsubscribe
While this might sound counter-intuitive, making the unsubscribe link visible on your emails can actually help overall deliverability to your list. It is preferable that your recipients choose to unsubscribe themselves, rather than marking your email as spam.
Email providers such as Gmail, Hotmail and others keep track of spam complaints and may penalise you, affecting how many of your other emails are delivered. If you make it easy for your list members to unsubscribe, the risk of the email service provider blocking all the emails you send is minimised.
Don't forget that it is important to understand that there are laws governing the sending of emails to a list – you can read more about email spam and the law in one of our earlier posts.
Tags:
---
Posted on Jul 17, 2018
If you're using Simplelists for email marketing, you should be aware that segmenting your email list is one of the best ways to boost the effectiveness of any email marketing campaigns that you run. This is because you can ensure that the email suits your client's specific interest(s) and increase the likelihood that they open your email and respond to your call to action.
If you are using Simplelists for private groups discussions, you may already be pretty familiar with the segments of your list. If it's something you want to think about some more, or run a specific marketing campaign, here are four tips for email segmentation to help you get the results you want.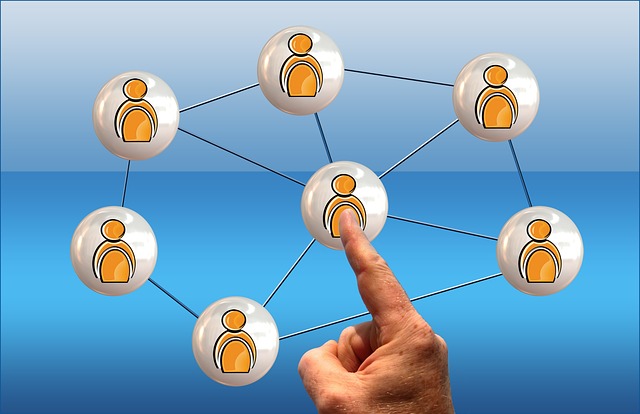 1. Split your list into groups that are alike
Your email recipients aren't all alike and there are very likely to be groups (or segments) that exist in your list. Are there age groups that might respond differently to your call to action, or are there particular interests that you could focus on? Each group will need its own email stream with content that suits the reader. Common groups tend to fall under four headings:
geography (location, language, climate, etc.);
demography (age, gender, income, etc.);
psychology (lifestyle, opinions, values, etc.); and
behaviour (purchase usage, buyer stage, user status, etc.).
2. Recognise that there are stages at which people interact with you
Your list members will require different information, depending on how long they have interacted with your business/activity. For example, someone who has visited your website once and subscribed to your email list will need different information to a long-term customer who is very familiar with your products and/or activities.
3. Build credibility
Segmenting and personalising your emails shows the recipient that you are interested in more than just selling to them. Instead, you take the time to get to know them as well as looking into their needs and interests.
4. Go beyond the obvious
You don't need to think only about people's interests now and what other groups they fit into at this time. You could have a think about what they might aspire to them in the future with regards and goods or services that might appeal to them. You could also think about using 'negative data' i.e. if they prefer one brand, they might be likely to be disinterested in another.
Tags:
---
Posted on Oct 22, 2017
Having a form on your website that allows people to sign up to an email list is a great way to grow your email list and increase the potential for your messages to be shared beyond your list members. In this short post, we explain what a subscribe form is, how it can work for growing your list, and how to use Simplelists to create a form for your site.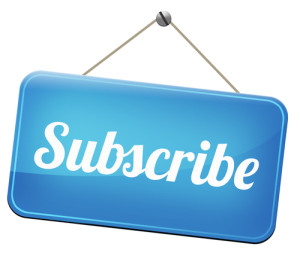 What is a subscribe form?
A subscribe form (sign-up form, email opt-in form) is an embedded/hosted web form that you can put on your website, blog or social media pages so that people can enter their details into the form to sign up to your list/email group. Normally, the form is very straightforward and only has a few fields to get the information needed. Name and email address are most important.
Importantly, this is a way to collect email addresses with permission. The person completing the form is actively agreeing that you can send him or her emails sent to your list. This is good news in terms of abiding by rules related to spam, as well as hopefully resulting in more visits to your website and/or participation in group discussions via clicks from your emails.
Creating a form using Simplelists
First, you need to copy the code from Simplelists. Sign into Simplelists and navigate to 'general settings' and then the 'subscriptions' tab. Scroll down to 'web subscriptions', select the code and copy it. Next, you need to paste the code into your website. Open your website editor and paste the code where you want to the form to appear. This should be somewhere between the <body> and </body> tags. In this short video, you can see the code pasted into a div created for this purpose.
Styling your form
Finally, you can style your form by using CSS to change how your form looks. This means that you can make it match perfectly with the design of your website. You can also edit the HTML to adjust your form. For example, you could add a title above the form or remove some of the form options, to simplify it. You might like to remove the daily digest summary option, the unsubscribe option and/or the notes box. If you remove these three lines of code, you would be left with a form that allows users to leave just their name and email address.
It is a good idea to put your form in a visible place on your site where you receive the most visitors. Examples include: the top side bar of your website/blog, the top navigation bar, the footer, on your 'About' page, etc.
That's all there is to adding a subscribe form to your website - simple.
Tags:
---
Posted on Apr 21, 2017
It is becoming more widely accepted that 'no-reply' email addresses can be harmful to an email campaign. The 'no-reply' email address effectively stops, or tries to put people off from, replying to your emails. While this may help to ensure that your inbox doesn't become cluttered, it gives a negative message to readers - in effect, you don't want to hear back from them. This probably isn't good for business. If you still use 'no-reply' email addresses in your business/email marketing communications, this post contains some reasons why you might want to stop.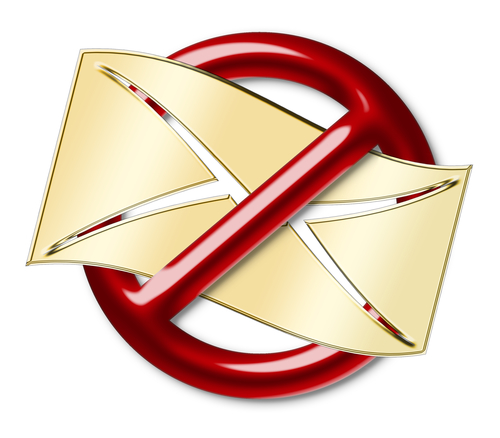 Email deliverability will be affected
Many email services and Internet Service Providers (ISPs) detect the response of an email's recipient to gauge whether the email is legitimate or not. Whether a recipient opens, clicks, replies, unsubscribes, forwards or deletes the message determines whether the message is considered as 'good' or as 'spam'. Gmail, for example, ranks the importance of an email based on the recipient's action - if the recipient replies, Gmail is more likely to class the email as 'important'. If your recipient can't reply, your emails are likely to end up in the Spam/Junk folders (read more about keeping your emails out of spam in an earlier post).
Some people also don't look for the (sometimes very small) unsubscribe link, instead hitting 'reply' to request they be unsubscribed from the mailing list. If they then learn that replying is not possible (either because the reply email starts with 'no-reply' or similar, or their email is returned undelivered), they are then likely to click 'report spam'. You can read more about spam management and delivery rates in one of our other posts.
Missed chance to be added to contact lists
One way to ensure that your email reaches the recipient's inbox is if your email address has been added to their contact list (this means it has been 'whitelisted'). Most ISPs do not allow users to add 'no-reply' emails to their address books. If they are unable to reply to your emails, they are also unlikely to add you manually. Email providers like Gmail and Yahoo automatically add an email address to a contact list if the user sends a message to it so it makes sense that recipients should be able to respond.
Reduced conversion rate
In the age of social media and online identities/persona, receiving communications from a 'machine/robot' means that the sender of an email has no personal touch. People probably still like to feel that there is a real person sending the email to them! With a 'no-reply' email, it is much less likely that the recipient will take action on what is in the email. Using an address like 'customer-services' or a real name is likely to be much more effective when encouraging customers to respond to a call to action. Similarly, make sure the name that appears in the recipient's inbox shows your brand clearly (e.g. 'Simplelists Account Verification' rather than just 'Account Verification').
Makes it harder to keep your email list up to date
Some people also hit 'reply' to update their details with you. A real email address will allow you to find valuable information in the replies that will ensure that your contact list is kept up-to-date. Excluding incorrect email addresses from your mailing list will also help your deliverability rates and prevent your messages from being sent to spam.
Tags:
---
Posted on Nov 21, 2016
Before delving into writing HTML code for your bespoke design email, it's a good idea to spend a few minutes doing some planning first. Don't think of this stage as wasted time - it is more likely to be the opposite - saving you time in the long run as you will know exactly what you are aiming for before starting. A well-planned email is also likely to be a success, especially if you are using the email for marketing purposes.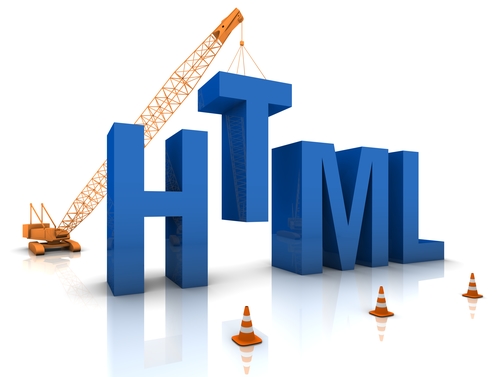 Some questions to consider
Before you start writing the code, ask yourself some or all of the following questions:
Who will the email be sent to?
What is the aim of the email?
What is the ideal outcome?
What are other positive outcomes?
To answer those questions, let's think of an example scenario. The email might be going to existing customers of a particular company (let's call it 'My Company'). The aim of the email could be to share the latest news about an exciting new product. The ideal outcome might be that people reading your email click through to your website and buy the new product. Other positive outcomes might include following the company on social media (Twitter, Facebook, Google+ etc.), or that they remember the company and what it does. At a later date they then may decide to buy the product or look for other similar products, and they may return to the site.
What to include in the email
The answers to the above questions will also help you to decide what you want to include in the email. For the above 'My Company' scenario, it would be wise to include:
A customer name
Text with the news and information about the product
A strong 'call-to-action' for the recipient to click through to the company website news page (read more about 'calls-to-action' in our earlier post on email marketing tips)
A logo and social media buttons
Now that you have decided on the content of the email, you can go ahead and sketch a design. You might like to use a pen and paper to do this, or use a simple graphics program that you are familiar with.
Design tips
It is a good idea to use a simple white background for your email - you can choose another colour if you like but white is preferable for ease of reading and a subtle, professional design. When choosing a font, remember that HTML emails are restricted to 'websafe' fonts so it is quite a simple choice: Georgis, Palatino Linotype, Times New Roman, Arial, Comic Sans, Impact, Lucida Sans Unicode, Tahoma, Trebuchet or Verdana (we don't recommend using Comic Sans or Impact as they are unlikely to look good and/or be easy to read). Our preference is Trebuchet as it looks modern and is less common that well-used fonts like Arial and Lucida Sans Unicode.
A subtle grey colour works well for text and you might like to choose an 'accent' colour to go with it. Make sure your text is large enough to read easily. You can use headings anc columns to guide the reader through your text. Keeping a lot of white space in the email is a good idea as it makes the email clean and easy to read. Make sure the 'call-to action' is very visible. Include a signature, logo and your social media buttons as well.
Step-by-step guide
You can view a short video about designing HTML emails using Simplelists here. This video takes you through the design process step-by-step and is based on the questions we started with in this blog post.
You may also like to browse the short series of six videos about HTML emails that include tips and guidance on: designing emails; writing code for responsive emails; and testing and sending emails.
Tags:
---
Posted on Sep 2, 2016
If you are using Simplelists for marketing, you will understand the importance of having a healthy email list to ensure that you can contact a range of clients and drive success in your business. If you are just starting a business, building a list of contacts or 'members' can be a challenge, especially at a time when your customers are receiving other marketing messages in their inbox and becoming more sensitive to spam. Despite these challenges, there are some simple and effective ways to develop a relevant list of members who will want to receive your emails.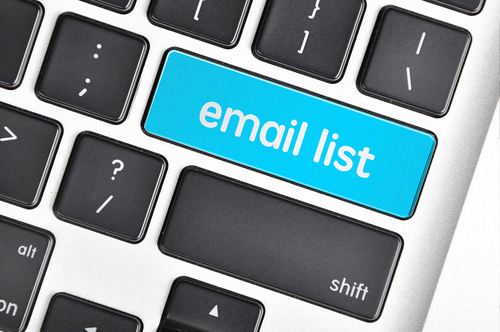 Make it easy for people to sign up to your list
There are several ways that you can encourage people to sign up ('opt-in') to receiving your emails. You could put a form on your website - make sure it looks 'clean' and matches the rest of the site, place it near the top of the page, and add a short piece of text to explain 'what's in it for them' if they sign up. You can read one of earlier posts that explains how to create a subscribe form for your site, using Simplelists. Try not to ask for too much information at this stage - an email address is really all you need, although asking for a first name will also allow you to personalise your emails when you contact them.
Other places you could consider placing a subscribe form are: after blog posts, in your site's footer, on your 'About' page, or in a popup box (although browsers tend to discourage pop-ups these days as people can find them irritating). You can also use social media to encourage people to sign up and/or visit your website. If you are a keen blogger, writing guest blogs accompanied with a sign-up form can also work well.
Sign up at the point of sale or when completing other forms
If your website/product requires people to set up an account or fill in a form on your website, you could also incorporate email list sign-up into this process. Make sure that the reason/incentive for registering is clear though, and relevant to your target audience. You could make it as simple as including a check box that reads 'Subscribe to our mailing list?' that they can check when registering.
Word of mouth/events
It can be effective to offer those people who have been on your list for a while a small incentive or discount that may encourage them to tell others about your site/product. Make sure you ask for the friend's email address and first name (again, to allow personalisation).
Let them know what to expect
It is good practice to make sure that your customers know exactly what to expect when they subscribe to your list. You should let them know what to expect with regards email frequency and content, and reassure them that they can unsubscribe at any time. It is a good idea to familiarise yourself with the law surrounding email marketing so that you don't break any of the rules.
Tags:
---
Posted on Jun 14, 2016
When you send emails for marketing purposes, there are several things you should do to ensure that your email has the most impact possible, and that you comply with the law on email and spam. Although at the end of your email, a well thought-out and well-designed footer can ensure that you do both of these things, as well as provide valuable information to your readers. It can also help to ensure that your email doesn't get marked as spam. In this post, we look at five 'best practices' for email footers.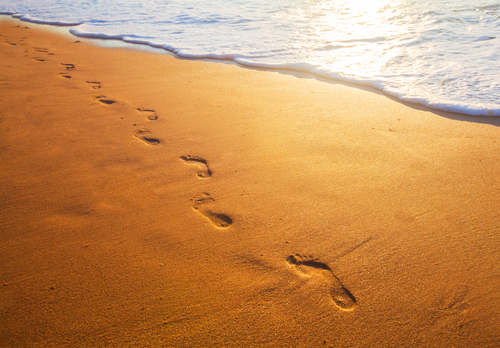 1. Prioritise the legal stuff
It is a legal requirement that there is a clear and visible 'unsubscribe' link in your footer so that recipients can remove themselves quickly and easily from your mailing list, should they wish to do so (or update their subscription preferences). You should also include your contact information in the footer: full name and address of your company, and tax identification numbers or other relevant legal information that you might like to show.
2. Invite people to visit your social media links
If you are building a following on social media and use sites like Facebook, Twitter and Google+ to promote your business/work, or share relevant content, the footer is a great place to pop the links to these sites. This makes it very easy for people to go directly to your page(s). You could include text links or, if you have the time and skills, include small social media icons that people can click on.
3. Remind people why they are receiving your email
It is important that your footer tells people why they are receiving the email. This reminds people that they 'opted-in' to receiving your emails. However, avoid an impersonal reminder like: "You are receiving this newsletter because you registered with your email address". Instead, let them know when and where they subscribed, in case they want to double check.
4. Make it look good, and provide links to more information
You might like to include links to your own privacy policy (if you have one). This is particularly recommended as having a privacy policy helps your email to be 'whitelisted' (avoid the spam folder). You could also include any information about copyright and/or ownership of the content you are sending. Including links to other news items on your website and/or previous newsletters is also an option, but take care not to overcrowd things. You could include a logo in your footer and, if you are designing an eye-catching email, use a similar overall design in the footer.
5. Don't weaken the sign-off
It is advisable not to include statements like: "This newsletter was generated automatically - do not reply as your message will not be read". This can end the communication on a 'bad' note, setting a precedent that your email is 'one-way' and that your readers cannot (and perhaps should not) reply or interact with you about the content they have just read. This is a wasted opportunity to engage with your clients/list members so try to ensure that people can comment/reply if they wish.
Tags:
---
Posted on Apr 29, 2016
A recent study carried out by ReturnPath estimated that only 79% of emails sent by legitimate email marketers (i.e. emails sent to people who signed up to your list) reach the inbox. Spam filters are becoming more and more sensitive, to ensure that non-legitimate, spam emails don't get delivered. It is important to follow a simple set of rules to ensure that your list members receive the emails they have signed up for.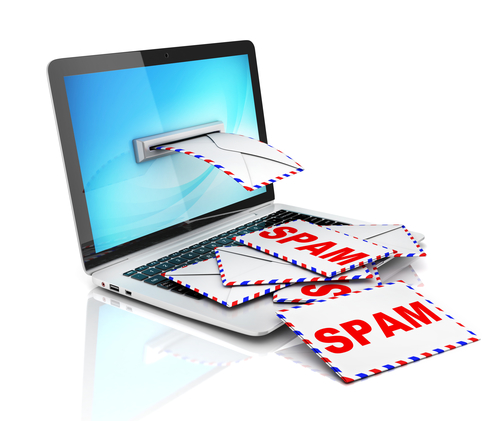 Build a good email list
The most important thing you can do to ensure that your emails get delivered to the inbox is to ensure that the people that you are emailing want to hear from you. It is not advised to buy or rent email lists that you can't trust the source of, and it's important that your list members have opted-in to receive your list. The most common way to opt-in is to subscribe to a particular mailing list, either via a website or a social media link. If people visit your website (regardless of whether they purchase something), they tend to be interested in the information you are providing. You can include an email sign-up box on all pages, allowing users to join your list. A 'soft opt-in' is is when a customer has bought something from you and, on this basis, you assume that they might like to receive information about other products/services. They might also have opted in 'softly' if they have been given the option to refuse to receive communications from you and they chose not to select this option.
Ask your recipients to add you to their contact list
Getting emails delivered to the inbox is pretty much guaranteed if your list members have added you to their address book/contact list. You can ask them to add you to their contacts in the first welcome email that you send them when they sign up to receive your messages. It's also a good idea to remind them in the body of other emails that you send.
Take care with your subject line
The subject line of your email will also affect the likelihood of your email making it to the inbox.  We have considered how to write a good subject line in a previous post - the key message here is that your subject line should not be significantly longer than 35 to 50 characters because the longer it is, the more likely it is that it will go to the spam folder.
Make it easy for them to unsubscribe
This might sound like a strange one but making the unsubscribe link prominent can actually help overall deliverability to your list. It is much better if your recipients choose to unsubscribe, rather than marking your email as spam. Email service providers such as Gmail, Hotmail and others keep track of spam complaints and may penalise you for it, affecting how many of your other emails get delivered. By making it easy for your list members to unsubscribe, you minimise the risk of the email service provider blocking all the emails you send.
Finally, it is important to understand that there are laws governing the sending of emails to a list - you can read more about email spam and the law in one of our earlier posts.
Tags:
---
Posted on Apr 21, 2016
Email marketing campaigns are used by the majority of companies to advertise their products, share their news, or invite their subscribers to take part in activities/events. A campaign is a 'call to action' with varying objectives and, recently, there have been several questions raised about the effectiveness of email as a method for engaging and motivating your contacts.
In this post, we look at why, despite the rise of social media, email marketing remains an important and effective marketing tool.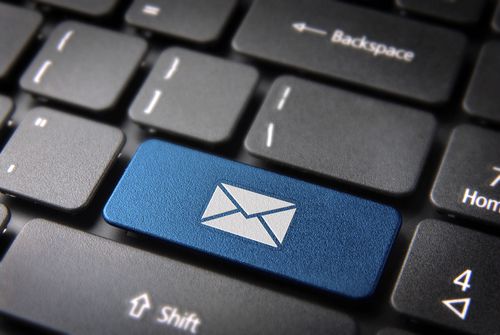 People tend to prefer email
More than 200 million emails are sent every minute. It is perhaps no surprise that email is still a very heavily used means of communication for consumers and organisations alike. It allows you to open your mail at your leisure, rather than receiving a phone call or text, and direct mailings can often be thrown straight in the bin if not immediately relevant. A 2015 study carried out in the US found that 72% of American adults say that they prefer companies to communicate with them by email, rather than by other means. A high percentage (91%) of respondents also said that they like to receive promotional emails from organisations that they already do business with.
It has advantages over social media
Email marketing allows you to send relevant and insightful content to a group of people who have knowingly and willingly subscribed to your list. Over-enthusiastic marketing using social media can lead to you losing followers, especially if you bombard them with too many posts/adverts. With social media, you are relying on your followers to see your posts, yet if they only access their accounts at certain times of the day, you may get missed in their already-busy feed. It is also hard to target your marketing on social media when all your followers see all your posts. An email can be opened when it suits the recipient. In addition, most users of the internet are also email account holders, whereas only 70% have a social media account.
It is an easy way to reach mobile customers
Email marketing remains an easy way for organisations to reach their list members on mobile devices, without having to invest in new technology and/or software. A 2014 study carried out by shop.org found that just under 50% of retail email messages were opened by customers on their smartphones, and about 20% on tablet devices.
You can target your list to get better results
Simply building a list of email contacts can be a waste of time. Instead, it is worth investing your efforts in segmenting and targeting your list so that you have engaged readers who want to open your email and read what you have written. For example, you do not want to send information about the latest sale in women's clothing to your male subscribers. If you don't target your emails well, you are likely to see high 'unsubscribe' rates.
Tags:
---
Posted on Mar 21, 2016
In this post, we share some basic tips for those of you who are just starting out in email marketing. You might be about to launch a regular email newsletter to raise awareness of your work and/or invite your readers to sign up to a product or list (responding to a 'call to action' or COA).
While email marketing has been described as 'one of the oldest digital marketing techniques', it remains highly effective. Conversion rates from marketing emails tend to be about three times higher than from social media.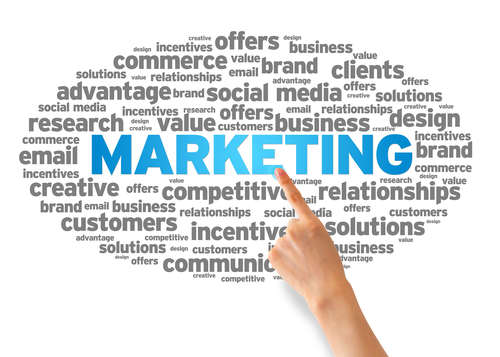 Here are our top five tips to bear in mind:
1. Personalise your emails
An email that reads like a generic message sent to hundreds of list members is much less likely to be read and acted on. By starting your email with your list member's name, you are more likely to catch their attention. With Simplelists, you can add a member's name into your emails (see how here). You might also want to think about more imaginative ways to customise the content of your email to match with the reader's age, gender, location etc. Little details like this are likely to give you email a more 'human touch' and help the email to feel more relevant to the recipient.
2. Get to the point and keep it relevant
Recipients like to receive messages that are relevant to them so it's not a good idea to try to sell or promote something that they didn't sign up for in the first place. Communicate key messages at the top of your email content, especially as many email clients do not automatically show the whole email. Therefore, the top content needs to motivate recipients to scroll down. It is also a good idea to keep the subject line short and concise. You should try to avoid words that might be seen as 'junk' by spam filters (e.g. 'free' or 'cheap'). You can read more about how to write a good subject line in an earlier post on our blog.
3. Use visuals
Today, we access our emails on a variety of devices at different times of the day. We can be at our desk, on the move, commuting, or relaxing at home. So, visuals can be an essential tool for sending an email that is more engaging than your competitors', catching the eye of the recipient and encouraging them to read it. Images are processed much faster than text by the brain and, as we all know, our attention span is short in an age where emails and other notifications bombard our devices 24 hours a day. Some good ideas to try include: charts/diagrams, graphs, icons, videos (or a thumbnail link to a video), headers and emojis. Every audience is different though, so make sure the visuals you use are suitable for your recipient group.
4. Target/segment the recipients
It is important to remember that the goal of most email marketing campaigns isn't simply to deliver a message. It can be to raise awareness of an organisation's work, sell a product, fill in a form, etc. Ultimately, you are prompting a COA (call to action). While following tips 1-3 above will ensure that your email is relevant and engaging, it is also worth thinking about further targeting, or separating your contacts into different groups, depending on certain characteristics/activities. You can then personalise your emails for each group. With Simplelists, you can do this by using multiple lists to manage your contacts.
5. Measure success
At the end of the day, it is not worth putting all of this work in if you do not have a sense of the results that you are achieving. It is a good idea to decide what you would like your 'key performance indicators' to be. Examples might be:
open rate (how many people opened your email);
click-through rate (how many people clicked on links in your email);
click-to-open rate (the number of unique clicks/number of unique opens);
bounce rate (how many emails didn't get delivered);
delivery rate (emails sent, measured against bounces);
unsubscribe rate (how many people unsubscribed from your list);
referral rate (how many people sent the email on to someone else); and/or
number, or proportion of, spam complaints.
Tags: