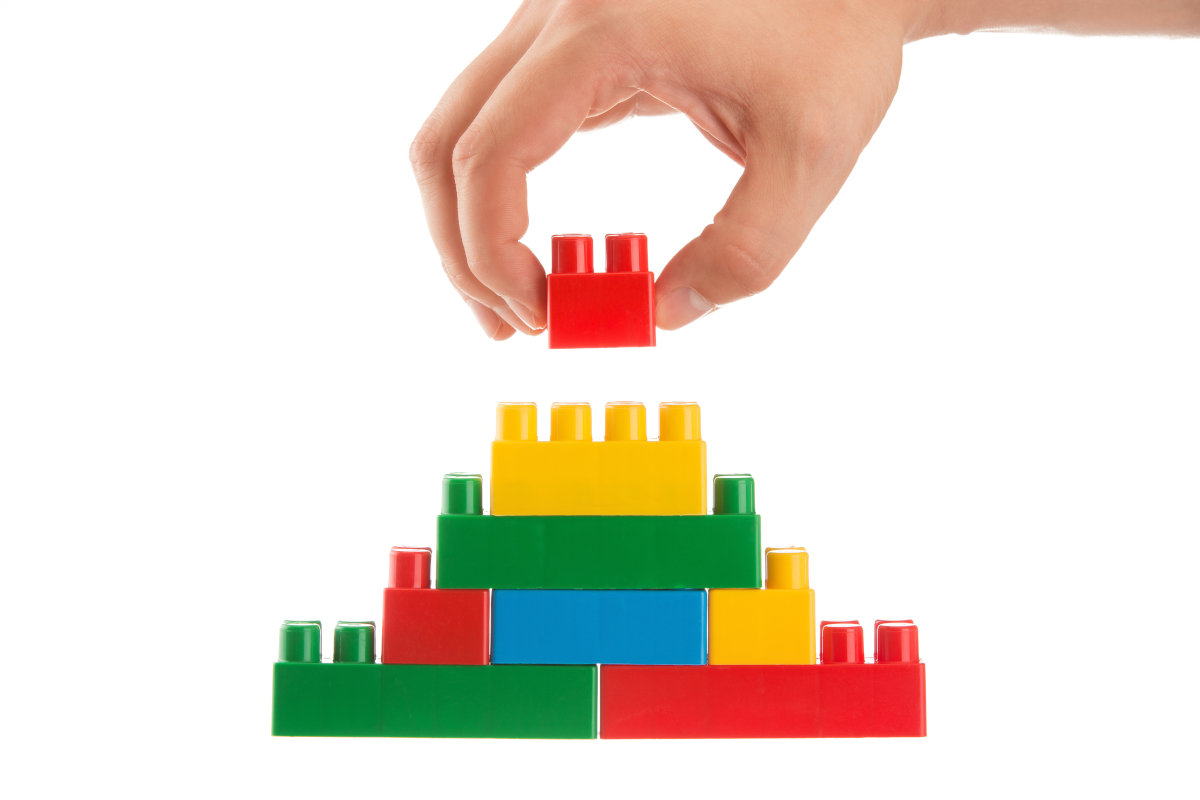 In the digital age, email remains a powerful tool for businesses to communicate with their audience and drive engagement. Building an email list is a crucial step in leveraging this tool, enabling your business to reach its target audience directly, foster strong customer relationships, and boost overall marketing effectiveness.
In this comprehensive guide, we'll show you how to build an email list, discuss the pros and cons of an email list, explore various methods to grow your email list, and delve into the potential of email distribution list services.
By the end of this article, you'll have a clear roadmap for building an effective email list for your business. Let's dive in!
What is an email list?
An email list, at its core, is a powerful marketing tool. It consists of a curated collection of email addresses that a business amasses over time from visitors to its website, typically those who express a vested interest in the products or services offered.
By voluntarily providing their email addresses, these individuals show they are open to further engagement and potentially more willing to convert into customers. These email lists are not simply static databases but dynamic channels of direct communication with your audience.
They provide opportunities for personalized marketing, allowing businesses to send tailored promotions, newsletters, and updates, keeping subscribers informed and engaged.
The potential reach of email is enormous, evidenced by its extensive global usage. According to a report by Statista, as of 2023, over 4.3 billion people worldwide use email. This figure is expected to ascend to approximately 4.5 billion by 2025. These staggering numbers underscore the tremendous opportunity for businesses to tap into a vast and ever-growing pool of potential customers simply by building an effective email list.
It's essential to recognize that building an email list is not just about amassing a large number of email addresses. It's about establishing a network of interested and engaged individuals who have willingly given you permission to enter their inboxes. They've expressed a desire to hear from you and learn more about your business.
So, building an email list is not just a crucial marketing strategy but also a cornerstone of customer engagement and retention, reinforcing the vital role it plays in the overall success of your business.
How Can a Mailing List Support Your Business?
Building an effective email list can do more than just connect your business with potential and existing customers; it can serve as a vital instrument in enhancing your overall business performance.
Let's delve deeper into understanding the unique advantages of a well-curated mailing list for your business.
Direct Communication with Potential and Existing Customers: One of the most prominent benefits of having an email list is communicating directly with your audience. Unlike social media platforms, where algorithms dictate the reach of your posts, emails land directly in your audience's inbox. This eliminates middlemen and ensures your messages are delivered right to the doorstep of your prospects and customers.
Highly Personalized Marketing Campaigns: A business email list empowers you to create hyper-personalized campaigns. You can segment your list based on demographics, purchasing behavior, or engagement levels and then tailor your content to meet the unique needs of each segment. This level of personalization can significantly enhance the effectiveness of your campaigns, leading to increased conversions.
Low-cost, High-ROI Marketing Strategy: Email marketing is incredibly cost-effective compared to traditional marketing methods. There are no printing costs, no postage fees, and no advertising charges. Yet, it yields impressive returns. According to Campaign Monitor, for every $1 you spend on email marketing, you can expect an average return of $44. This high ROI makes it an indispensable strategy for businesses, especially small ones with limited marketing budgets.
Facilitates Customer Retention and Loyalty: Your email list can be a valuable tool for nurturing customer relationships. Regular and meaningful communication helps keep your brand top of mind, fosters trust, and builds customer loyalty. You can use your email list to increase customer retention by providing exclusive discounts, offering valuable content, and asking for feedback.
Builds Brand Awareness and Increases Online Visibility: Every email you send exposes recipients to your brand, reinforcing your identity, values, and offerings. This constant exposure helps build brand awareness and trust. It can make your subscribers more likely to turn to your business when they need your products or services. Moreover, by encouraging subscribers to share your content on social media, you can significantly increase your online visibility and reach an even larger audience.
In essence, a robust mailing list is not just a strategy for your business but a multidimensional asset that can support your business in myriad ways, driving growth and success.
Pros and Cons of a Mailing List
| Pros | Cons |
| --- | --- |
| Direct reach to your target audience | Risk of emails landing in spam |
| Cost-effective marketing strategy | High traffic might incur increased costs |
| Fosters strong customer relationships | Inconsistency might lead to unsubscribes |
| Potential to create a launch team | |
Pros explained
Reach Your Target Audience Easily: Building an email list lets you send promotions, updates, newsletters, and more directly to interested customers. This increases the likelihood of conversion and boosts customer engagement.
Easy Marketing Strategy: The ease of creating and sending emails, as compared to traditional marketing techniques, makes it a straightforward and cost-effective marketing tool.
A Good Way to Communicate with Your Subscribers: Regular email communication enables you to foster a close relationship with your subscribers, encouraging brand loyalty.
Create a Launch Team: A mailing list allows you to create a launch team – customers who get early access to your new products and promote them on social media platforms.
Cons explained
Your Emails Might End Up in Spam Inboxes: If your emails are flagged as spam, your messages won't reach your subscribers.
High Costs: As your mailing list grows, you may need to upgrade to a more expensive email list service provider plan to manage high traffic.
Inconsistency in Emailing: Sending too many or too few emails can lead to subscriber attrition. Thus, it's crucial to maintain a balanced emailing schedule.
How to Easily Create a Mailing List for Your Business?
Building an email list for your business is a necessity in today's digitally-driven business landscape. The process can be surprisingly simple and can be accomplished through the following steps:
1. Add an Opt-in Pop-up Form on Your Website:
An opt-in form is your first point of contact with potential subscribers. These forms can take several shapes, but a pop-up form that appears while a visitor is browsing your website is often the most effective. It's crucial to make this form appealing and easy to fill out.
Use captivating images, enticing headlines, and a simple form that requires minimal information (typically just a name and email address). The goal here is to catch the visitor's interest and make the subscription process as seamless as possible.
2. Have a Strong Call to Action (CTA):
A compelling CTA can significantly increase your email sign-ups. It should clearly communicate what the potential subscriber stands to gain by joining your email list. For example, a CTA such as "Sign up for exclusive discounts and insider news!" highlights the benefits and makes the offer more appealing.
Always remember your CTA should motivate the visitor to act immediately.
3. Utilize Social Media Platforms:
With billions of active users, social media platforms offer an untapped pool of potential subscribers for your email list. You can include a sign-up button on your social media profiles or run dedicated campaigns to encourage followers to subscribe to your mailing list.
Platforms like Facebook and Instagram even allow you to run lead-generation ads specifically designed to collect email addresses.
4. Create Landing Pages:
Landing pages are dedicated pages on your website that provide detailed information about a specific product, service, or offer. They're designed to guide visitors towards a single action - in this case, subscribing to your email list.
You can rapidly increase your email subscriptions by addressing your visitors' pain points and offering a solution (access to quality content, exclusive offers, etc.) in exchange for their email.
5. Incentivize Sign-ups:
Everyone loves a freebie! Offering an incentive to new subscribers can significantly boost sign-ups for your business email list. This could be anything from an exclusive discount, a free e-book, a webinar, or a cheat sheet.
The key is to ensure that what you're offering provides real value to your audience and is relevant to your brand and offerings.
By following these steps, you can quickly and effectively build an email list for your business, providing a solid foundation for your email marketing efforts.
Build your email list with Simplelists
Email lists are invaluable assets for businesses of all sizes. Building an email list allows you to directly reach your audience, foster strong relationships, promote new products, and more. Despite some challenges, like potential high costs and the risk of spam, the benefits of creating an email list far outweigh the cons.
If you haven't started building an email list for your business yet, now is the time to start. Try Simplelists for free today, and let us help you start building your business email list today. Your business will thank you!