Posted on Jan 30, 2018
We provide a group email manager that allows you to send emails to a group of people using one email address. We think using a group email list is a good idea for a range of reasons, including the ability to have great private discussions that are delivered to group members effectively in a manner customised to match to the preferences of each person receiving messages. Many organisations like to foster community and information sharing using email discussion lists - while discussions are usually straightforward when everyone is in the room, things get more complex when everyone can't be in one place at one time. In this post, we explain how an email discussion list (or 'listserv' works) and what benefits it offers to its members.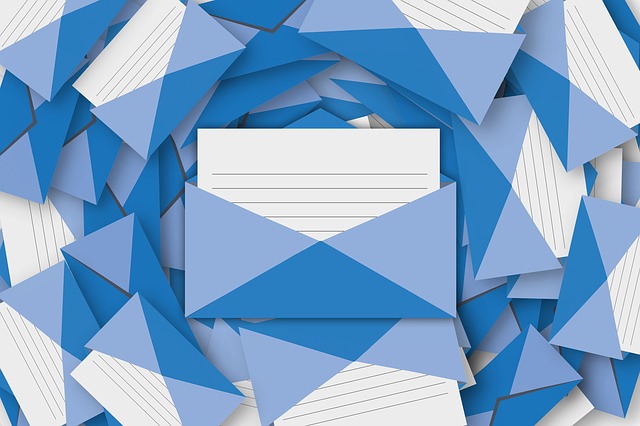 How it works
People subscribe to a discussion list (normally online - see how to add a subscribe form to your website) or via email. Any subscriber can then post to the list by simply emailing a specific, automated address. Permissions can be set so that only certain people can post to the address, if that is most suitable, or to ensure that all messages are held for approval (moderation by an administrator) before being distributed to the list. A list manager (one or more people) is normally in charge of the list and tends to be knowledgeable of the topic that the list discussion covers.
Personalising the process
Subscribers can also personalise their experience with the list - perhaps a format preference (plain text or HTML), how often they receive emails and whether they receive a digest summary of the latest posts (rather than receiving them all individually as separate emails). It is also possible to customise how the email looks, incorporating a company logo or pointing users to a bespoke landing page that is part of your own website.
Ensuring the message is delivered
It is well-known that most Internet Service Providers place limits on the number of email addresses that you can send an email to. This means there may be a cap on the amount of data that you can send in one go. People can also report emails as spam, even if they signed up to the list, and this can affect deliverability. A group email manager can manage your spam reporting and make sure that your emails are delivered.
Who else benefits?
Email discussion groups can reach a range of people who  might not otherwise have access to an online discussion. Anyone who can send an email can take part and many people prefer receiving an email in their inbox to visiting a website to search for updates. Some research has found that over half of internet users subscribe to at least one email list, which is a lot more than those who subscribe to social media platforms. Emails are also preferable for people who have limited access to the internet, or slow internet connections. The discussion doesn't rely on real-time participation and emails can be downloaded, read and replied to while offline.
Tags:
---
Posted on May 8, 2015
Simplelists is a group email manager that allows you to send emails to a group of people using one email address. In this blog post, we list five reasons why we think using a group email service like ours is a good idea.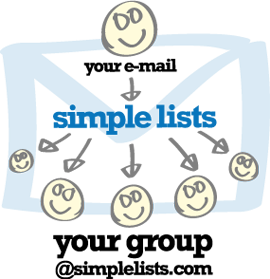 1. You don't need to remember everyone's email address
With a group email service you use a single email address for a group of people. The group email service then forwards the email automatically to your group. This gives you an easy way to contact your group because you don't need to remember everyone's individual email address.
2. You can customise and manage your email list easily
Email programs like Microsoft Outlook require you to maintain your email list manually. This means that you need to spend time updating and checking your list before each email. If you have a list of contacts who have given you permission to contact them, you can upload this list to the group email service. Alternatively, people can sign up to the list on a website, using a subscribe form. You can also moderate your list, choosing whether to allow anyone to email your list, or have a closed list so that you can decide who can post to it (read more on moderating your list effectively).
3. Your emails get delivered
Many Internet Service Providers (ISPs) limit the number of addresses that you can send an email to. It might be 100 or 500, or there may be a cap on the amount of data that you can send at once. It is also becoming more common for people to report emails as spam, even if they signed up to a list in the first place. A group email service will fully manage spam reporting for you, ensuring that your emails continue to get through.
4. You adhere to privacy laws
If you are sending emails to large groups of people, it is now a legal requirement to include an unsubscribe link in every email. This gives you group members the opportunity to 'opt out' of receiving further communications from you, should they wish. If you use a group email service, this option is included automatically in the emails you send.
5. You have some great, private discussions
If you're using the list to set up a discussion group, we think that using a group email service like Simplelists is better than other options out there. It is important to know that the content of your email is private and that you ultimately own the content that you share with the members of your list. This is not always the case with other services like Facebook for private groups (read more about why this is the case). The Simplelists privacy policy clearly states that:
"all data, including emails, list content, subscriber lists and any list information, is the express property of the account owner and/or the author of a particular message".
Interested? Sign up for a free one month trial of Simplelists.
Tags:
---
Posted on Jan 19, 2015
You have a range of choices when deciding which account to use to manage your group email. In this post we'll take you through your options but... before we start it's worth noting that we offer free trials for both single and multiple list accounts so if you have a one-off email campaign or short-term project that requires group email management then why not use the free trial - it won't cost you a thing!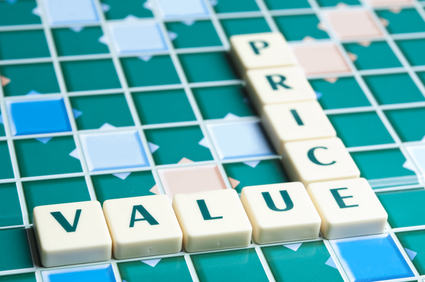 'Single List' verses 'Multiple List' accounts
This choice will usually be dictated by the number of lists that you want to manage - if you manage several different email lists then you'll need a multiple list account but if you manage one email list then a single list account is usually best. Simple stuff!
However, it's worth noting that there are some extra features that are only available to multiple list accounts that could mean that you want to choose a multiple list account even if you only manage a single email list. One such feature is the ability to use your own domain to replace simplelists.com in your emails and for your landing pages - this enables you to brand the entire system as your own.
'Pay As You Go' verses 'Unlimited Subscription'
If you are planning a one-off mailshot or have a short-term project that needs group email management then a Pay As You Go account is normally the best option.The exception is when you expect to send a huge amount of data through your account (for example, if your emails will contain large attachments). Under these circumstances, subscribing to an unlimited account for the duration of your project would be the most cost effective option.
If your email management needs are long-term or ongoing then an unlimited subscription is normally best. This is hassle free and enables you to send as much data as you want. However, if you use a small amount of data then a 10GB Pay As You Go data bundle should be more cost effective.
Pay As You Go Price Plans
All Pay As You Go price plans allow up to 20,000 list members - enough even for the biggest lists! You choose a plan based on the amount of data that you wish to send.
For short term projects or email campaigns of less than a month the 1GB and 3GB bundles are a good option - you can send approximately 48,000 plain text emails with a 1GB bundle and 144,000 with a 3GB bundle!
For long-term projects or email campaigns that last up to a year the 10GB bundle offers great value - at only $64 (£40 or €52) for the bundle that lasts an entire year this works out at just $5.33 (£3.33 or €4.33) for each month. This bundle enables you to send approximately 40,000 plain text emails per month, every month for a year!
For very large projects and campaigns the 30GB bundles offer enough data for some serious emailing with large lists.
To make things really simple we have a PAYG yearly data calculator which enables you to estimate the data required for your list - you can see it on our products page.
Unlimited Price Plans
Unlimited price plans are ongoing - you pay a monthly or yearly subscription and receive an unlimited data allowance. The subscription fee depends on the number of list members that you have - there are options for 1000, 5000, 10000 and 20000 members. The yearly subscriptions offer the best value and start at as little as $10 (£6 or €8) per month.
Tags:
---
Posted on Dec 19, 2014
https://www.youtube.com/watch?v=uBuC0RN87q0
Tags:
---
Posted on Nov 10, 2014
https://www.youtube.com/watch?v=nup9pBYmuuE&google_comment_id=z12libb4ksitwfade22wgrgjwsrbfpgy504&google_view_type#gpluscomments
Tags:
---
Posted on Oct 15, 2014
https://www.youtube.com/watch?v=tVaXhYkED3o
Tags:
---
Posted on Jan 14, 2014
Tags: