Posted on May 22, 2020
Using Simplelists - a group email manager - means you can send emails to a group of people via one email address. This is a great way to have private discussions via email in a way that ensures list members' preferences are adhered to (e.g. how frequently they receive messages). Lots of businesses and organisations find that sharing information in this way can foster community in the workplace. This short post explains in some more detail how the service works and what benefits it offers.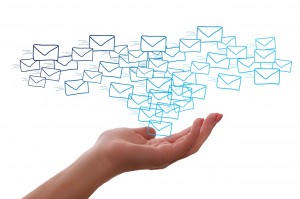 How does it work?
First, members need to subscribe to the discussion list. They can do this on a website (see an earlier post on how to add a subscribe form to your website) or via email. It is then possible for any member to post to the whole list by emailing a particular, automated email address.
You can set permissions so that only certain members can post, or enable an approval process so that each post needs to be moderated by an administrator before going out to the whole list (read more here about how to set permissions). Normally, you would have one or more 'list managers' who take charge of the list and tend to have a good level of knowledge about what the discussion is all about.
Making things personal
It is possible for list members to personalise how they interact with the list. For example, they might have an email format preference (HTML or plain text), or they might want to stipulate how often they receive emails from the list. There is also the option to receive a digest summary of the latest posts, instead of receiving them individually as and when they are posted.
You can also customise the email itself, perhaps including a company logo or a directing email recipients to a bespoke landing page within your website.
Getting through
Today, most ISPs (Internet Service Providers) have limits on the number of email addresses that you can send an email to. If you exceed the number, the email will not be delivered to the recipient. If recipients report your emails as spam, this can also affect whether or not the message gets through.
Within Simplelists, you can manage your spam reporting settings to make sure your emails get through.
Other benefits
A lot of people still prefer receiving an email personalised to their needs rather than visiting a website to search for information. Over half of all internet users subscribe to at least one email list. For those with slow internet connections or who work offline at intervals, being able to download, read and reply to emails rather than interact in real time can be a real bonus.
Tags:
---
Posted on Jun 10, 2018
You are no doubt aware that the European General Data Protection Regulation (GDPR) came into force on 25 May 2018. Your inbox was probably full of messages from the various organisations and groups that hold your contact details, checking whether you still wish to receive messages from them and/or updating you about their privacy policy. Our members received an email explaining how Simplelists is complying with the regulation and we have shared that information here on our blog as well.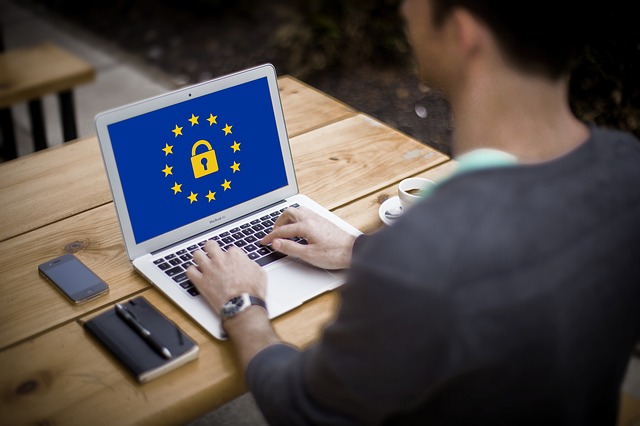 What is GDPR for?
The regulation aims primarily to give control to citizens and residents over their personal data and to simplify the regulatory environment for international business by unifying the regulation within the EU.
Who is affected?
GDPR affects Simplelists customers either based in the EU and/or who have list members in the EU.
What has Simplelists done to comply with the legislation?
In order to comply with the legislation, and to also to make it easier for our customers to comply with it, we have updated our Privacy Policy and Terms & Conditions. The new documents are available on our website in the footer of every page. As a general rule, the updates strengthen your rights, but if you do have any questions about the changes then please let us know. You can find our contact details here.
What do Simplelists customers need to do to comply with the legislation?
We have also added a GDPR Statement to our website, which will provide more information as to our compliance and how we can help you to comply. This statement is also available from the footer of every page on our website.
Simplelists provides email list hosting services to its customers, and as such is responsible for the secure and compliant processing of personal data related to our customers, as well as the protection of our customers' information (which may include personal data) whilst it is being processed by one of our systems.
We believe that the new documents should assist those customers that do need to comply, but if you have any specific requirements or general questions, then please get in touch.
Tags:
---
Posted on Jan 30, 2018
We provide a group email manager that allows you to send emails to a group of people using one email address. We think using a group email list is a good idea for a range of reasons, including the ability to have great private discussions that are delivered to group members effectively in a manner customised to match to the preferences of each person receiving messages. Many organisations like to foster community and information sharing using email discussion lists - while discussions are usually straightforward when everyone is in the room, things get more complex when everyone can't be in one place at one time. In this post, we explain how an email discussion list (or 'listserv' works) and what benefits it offers to its members.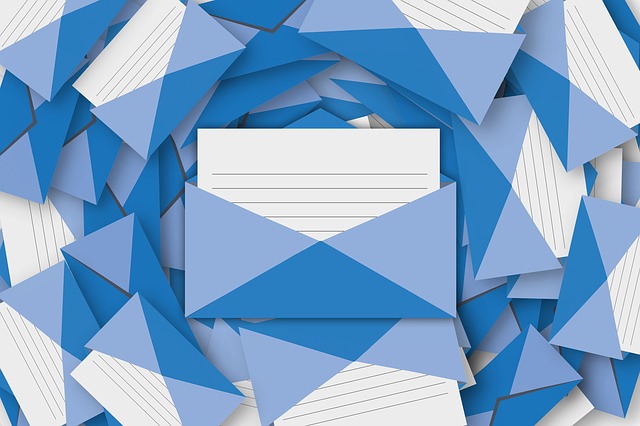 How it works
People subscribe to a discussion list (normally online - see how to add a subscribe form to your website) or via email. Any subscriber can then post to the list by simply emailing a specific, automated address. Permissions can be set so that only certain people can post to the address, if that is most suitable, or to ensure that all messages are held for approval (moderation by an administrator) before being distributed to the list. A list manager (one or more people) is normally in charge of the list and tends to be knowledgeable of the topic that the list discussion covers.
Personalising the process
Subscribers can also personalise their experience with the list - perhaps a format preference (plain text or HTML), how often they receive emails and whether they receive a digest summary of the latest posts (rather than receiving them all individually as separate emails). It is also possible to customise how the email looks, incorporating a company logo or pointing users to a bespoke landing page that is part of your own website.
Ensuring the message is delivered
It is well-known that most Internet Service Providers place limits on the number of email addresses that you can send an email to. This means there may be a cap on the amount of data that you can send in one go. People can also report emails as spam, even if they signed up to the list, and this can affect deliverability. A group email manager can manage your spam reporting and make sure that your emails are delivered.
Who else benefits?
Email discussion groups can reach a range of people who  might not otherwise have access to an online discussion. Anyone who can send an email can take part and many people prefer receiving an email in their inbox to visiting a website to search for updates. Some research has found that over half of internet users subscribe to at least one email list, which is a lot more than those who subscribe to social media platforms. Emails are also preferable for people who have limited access to the internet, or slow internet connections. The discussion doesn't rely on real-time participation and emails can be downloaded, read and replied to while offline.
Tags:
---
Posted on Feb 16, 2016
There is lots of information out there about when is the best time of the day/week to send email newsletters, ensuring that as many people as possible open (and read) your message. We've already written about how to come up with a good subject line to increase your open rates and in this post we'll look at the variety of data that analyses the best time to send your email.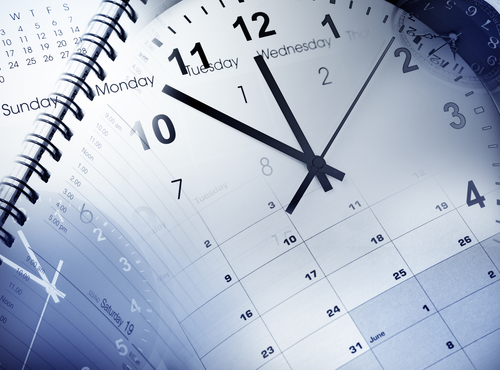 Time of day
An analysis of more than a billion emails was recently conducted by a major email newsletter company to identify trends in the best time to send marketing emails/newsletters. The results showed that the number of 'email opens' increased after 12pm, with the optimum period being between 2pm and 5pm. This suggests that people prefer to read newsletters or other marketing emails once they have cleared the more urgent emails in the morning. It goes without saying that you should aim to send your email within working hours, otherwise they are likely to be deleted in the morning 'clear out' of the inbox. If some of your contacts are in a different time zone, you'll need to take this into account as well.
Time of week
The same study also revealed that Tuesdays and Thursdays are the busiest days for the average person/worker in terms of email volume. With that in mind, it might be advisable to aim for other days of the week (although Mondays are not recommended as 'back to work blues' may get in the way), to help your email 'stand out from the crowd', or you may wish to stick with these two days as they have been shown to be successful for many marketers. Sending marketing emails at the weekends is not advised, although this may be a good time for you, if your audience dictates.
Know your audience
Your audience is likely to have certain habits, depending on their interests and the information that you are sending to them. These habits might render some of the more established statistics about 'when is a good time' somewhat less useful. For example, if you are communicating with a young, technologically-motivated demographic, evening emails may work just as well as ones sent during the day. If your email requires a response, evenings may also generate higher engagement, especially if your email isn't directly work-related. Similarly, Fridays (which are often not recommended as the weekend is a distraction) may work better if your email is about entertainment and the weekend is about to start.
What about the device?
A lot of the points above are not necessarily applicable to mobile users. A lot of the research tends to focus on desktop users who open emails at work. Mobile users continue to be active into the evening and at weekends. In 2013, a study found that 55% of consumers open their emails on desktops, while only 25% opened emails on mobile devices. With the ever-growing use of (and reliance on) mobile devices, this number is now likely to be much higher. Making emails more 'mobile friendly' and responsive will also affect the user's experience of the content that you send.
So, there doesn't seem to be a 'right' time to send your emails but being aware of these points will help you to choose the best time for your content/audience.
Tags:
---
Posted on Jul 14, 2015
Email now takes up a significant part of almost everyone's working day. If you spend more than an hour each day using email it makes a lot of sense to make your email routine as efficient as possible.
If you can save just 15 minutes a day on email you will free-up an hour and a quarter every working week, which is over 56 hours a year... that's a time saving of over a full working week every year. If you can save an hour a day you will free-up a massive 28 working days in a year!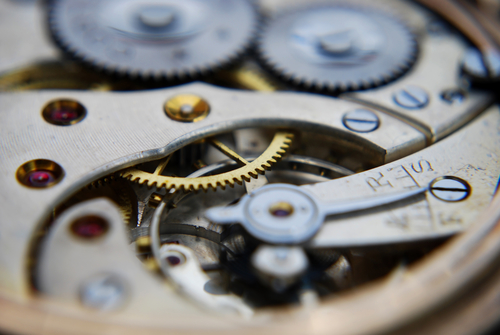 These figures may seem unbelievable at first but they are accurate when based on an eight hour working day, a 5 day working week and a 45 week working year.
So, how do you streamline your email routine to make it as efficient as possible?
1) Have set times for dealing with emails each day. Deal with your emails when you arrive at work and at the end of the day – set aside time for this in your daily routine. Close your email client for the rest of the day so that your emails don't distract you from the work that needs to be done.
2) Use the two minute rule when sorting through your inbox. What's the two minute rule? If you can reply to an email in under two minutes, do it straight away. Otherwise, mark it and come back to it after you have sorted through the rest of your inbox.
3) Use fixed responses if you regularly send similar emails. This can be a huge time-saver. For example, you might regularly type your address, a description of what you do or an email to thank people for payment. The next time you find yourself writing something that you feel you have written before, copy it for use in the future. Some email clients have settings to manage these, such as 'canned responses' in gmail. However, a simpler way to manage fixed responses is just to copy and paste each response into a notepad document and put them all in a folder in your desktop. This way, if you ever want to change email client you'll still have all your fixed responses with you.
4) Unsubscribe from emails that you don't want to receive... first time. Rather than just delete these emails take a few seconds to open the email, scroll down and click 'unsubscribe'. This will cut down the number of emails that you receive and make sorting through your inbox quicker.
5) Send the spam to spam. Send spam emails straight to your spam folder and they won't be a problem again. Before hitting spam though, check that the email is really spam – if it is as list you've signed up to or a marketing email from a company who you've bought something from, it is much better to unsubscribe.
6) Set up folders in your email client... and use them. Almost all email clients allow you to create folders in which to file emails. Using these is much better than storing old emails in your inbox as you'll have a nice neat inbox which is easily managed. It also makes it easier to find old emails that slip past the search function of your email client.
7) Use filters to automatically apply actions to incoming emails. You can use filters to automatically put emails from specifc addresses into one of your folders. For example, if you receive a monthly newsletter that you like to read in your spare time you can automatically filter it to a 'newsletters' folder and read it when it suits you. These emails will never touch your inbox so you cut down on the amount of email sorting that needs to be done.
8) Use an email list service if you regularly send emails to the same group of people. Simply create an email list and you can send an email to the list email address direct from your email client as normal – the email will be received by the whole group. This can be a huge time saver because it saves you having to add everybody's email addresses manually. Group email services also come with nice features such as: the ability to prevent members of the list seeing each others email addresses and including the name of an individual in the email (e.g. 'Hi John' rather than 'Hi Everyone'). For more information see this two minute video.
9) Add a signature to all your emails. Most email clients come with a feature that allows you to automatically add a signature to your emails – use this to add a sign-off too. You'll never have to think about how to end an email again.
If you think that any of these steps could streamline your email routine then make the change straight away – a little time spent now will save a huge amount of time in the future!
Tags:
---
Posted on May 8, 2015
Simplelists is a group email manager that allows you to send emails to a group of people using one email address. In this blog post, we list five reasons why we think using a group email service like ours is a good idea.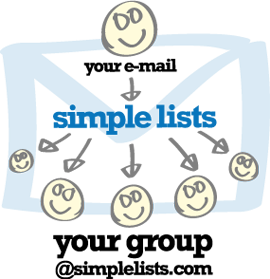 1. You don't need to remember everyone's email address
With a group email service you use a single email address for a group of people. The group email service then forwards the email automatically to your group. This gives you an easy way to contact your group because you don't need to remember everyone's individual email address.
2. You can customise and manage your email list easily
Email programs like Microsoft Outlook require you to maintain your email list manually. This means that you need to spend time updating and checking your list before each email. If you have a list of contacts who have given you permission to contact them, you can upload this list to the group email service. Alternatively, people can sign up to the list on a website, using a subscribe form. You can also moderate your list, choosing whether to allow anyone to email your list, or have a closed list so that you can decide who can post to it (read more on moderating your list effectively).
3. Your emails get delivered
Many Internet Service Providers (ISPs) limit the number of addresses that you can send an email to. It might be 100 or 500, or there may be a cap on the amount of data that you can send at once. It is also becoming more common for people to report emails as spam, even if they signed up to a list in the first place. A group email service will fully manage spam reporting for you, ensuring that your emails continue to get through.
4. You adhere to privacy laws
If you are sending emails to large groups of people, it is now a legal requirement to include an unsubscribe link in every email. This gives you group members the opportunity to 'opt out' of receiving further communications from you, should they wish. If you use a group email service, this option is included automatically in the emails you send.
5. You have some great, private discussions
If you're using the list to set up a discussion group, we think that using a group email service like Simplelists is better than other options out there. It is important to know that the content of your email is private and that you ultimately own the content that you share with the members of your list. This is not always the case with other services like Facebook for private groups (read more about why this is the case). The Simplelists privacy policy clearly states that:
"all data, including emails, list content, subscriber lists and any list information, is the express property of the account owner and/or the author of a particular message".
Interested? Sign up for a free one month trial of Simplelists.
Tags:
---
Posted on Feb 16, 2015
When your role is moderating an e-mail list, there are a few strategies you can implement to ensure that the job is done effectively. A well-moderated e-mail list will not only be free of spam and trolling but will retain and engage list members, keeping them coming back. Here are some tips for moderating an e-mail list...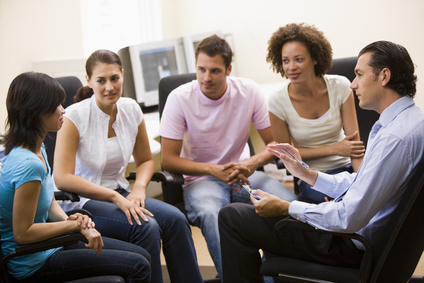 Customise Your List Settings
Taking the time to customise your list settings is a big time saver for moderators – if you set up your list correctly you can almost completely avoid spam and trolling. Pay particular attention to posting permissions – you can choose specific people that can post, allow anyone to post or allow only list members to post.
Open or Closed Lists?
An open list allows anyone to send messages to the list, even non-members. Open lists can be active and attract lots of messages but they also require the most moderation.
Closed lists are easier to moderate – one of the main tasks of the moderator is deciding who can post to the list. The more people you allow to post the better the conversation can be but it is also less controlled.
Each list is different and it should be clear whether an open or closed list suits your needs best.
Avoid Over Posting in Discussion Lists
A common killer of interest in moderated e-mail lists is over-posting by a moderator – even (or especially!) if the moderator is more knowledgeable about the subject matter than most of the list members. If a discussion list becomes a 'one man show' then it can lose the discussion factor, which is the raison d'etre after all!.
Be Quick To Remove Spam
If spam messages are left up they can give a bad impression to new members and reduce the quality of the list. Spam is not actually that common in most lists but if you see some remove it as soon as possible.
Use A Light Touch
A list with active discussion can have members with different opinions – debate can get heated but it is important not to jump in too quickly to moderate comments as it can stifle debate. Knowing the difference between a productive argument and trolling is one of the main skills of moderation. It's important that all legitimate opinions are heard even if you have a different opinion from the person who posted.
Welcome First Time Users
It can be good to welcome first-time users when they make a post. When a new user posts for the first time a warm response can encourage them to be an active member of the email list, while a frosty or criticisive response can turn them off for good. So encourage them by thanking them for posting and welcoming them to your group.
Stoke the Fire
Use your authority as the moderator to encourage new discussions. You can post a question about a current event or a little piece of your mind regarding a specific topic to push users to participate in your moderated list.
Pay Attention To Your Regulars
You'll notice quickly who your regular posters are. You'll also notice that these are the people who stoke the fire when you haven't. Be sure to encourage these users and pay attention to their posts.
Avoid Cliques
While paying attention to regulars is important, it is essential to avoid favouritism or the formation of a clique because this could make other members feel that they are not a part of the group.
Remain Objective
If you do have to step in and remove posts or members, it is important to remain impartial, objective and to put aside any personal feelings you have about those that you are moderating. If you do this well you should gain the respect of the group members.
Explain Your Actions
If you have to remove a post be sure to send the member a private message explaining why you have taken the action. This will help the member understand why their post was removed and should prevent them making a similar mistake in the future. It also makes the member feel like you are paying particular attention to them and gives them a chance to respond to you personally.
Add Other Moderators
If your list has become quite large, and you're having a difficult time keeping up, you can appoint other moderators to help with the maintenance of your e-mail list. This can be a great time saver.
Tags:
---
Posted on Jan 19, 2015
You have a range of choices when deciding which account to use to manage your group email. In this post we'll take you through your options but... before we start it's worth noting that we offer free trials for both single and multiple list accounts so if you have a one-off email campaign or short-term project that requires group email management then why not use the free trial - it won't cost you a thing!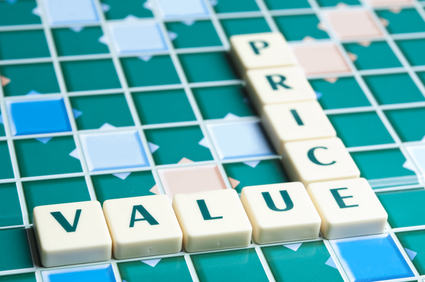 'Single List' verses 'Multiple List' accounts
This choice will usually be dictated by the number of lists that you want to manage - if you manage several different email lists then you'll need a multiple list account but if you manage one email list then a single list account is usually best. Simple stuff!
However, it's worth noting that there are some extra features that are only available to multiple list accounts that could mean that you want to choose a multiple list account even if you only manage a single email list. One such feature is the ability to use your own domain to replace simplelists.com in your emails and for your landing pages - this enables you to brand the entire system as your own.
'Pay As You Go' verses 'Unlimited Subscription'
If you are planning a one-off mailshot or have a short-term project that needs group email management then a Pay As You Go account is normally the best option.The exception is when you expect to send a huge amount of data through your account (for example, if your emails will contain large attachments). Under these circumstances, subscribing to an unlimited account for the duration of your project would be the most cost effective option.
If your email management needs are long-term or ongoing then an unlimited subscription is normally best. This is hassle free and enables you to send as much data as you want. However, if you use a small amount of data then a 10GB Pay As You Go data bundle should be more cost effective.
Pay As You Go Price Plans
All Pay As You Go price plans allow up to 20,000 list members - enough even for the biggest lists! You choose a plan based on the amount of data that you wish to send.
For short term projects or email campaigns of less than a month the 1GB and 3GB bundles are a good option - you can send approximately 48,000 plain text emails with a 1GB bundle and 144,000 with a 3GB bundle!
For long-term projects or email campaigns that last up to a year the 10GB bundle offers great value - at only $64 (£40 or €52) for the bundle that lasts an entire year this works out at just $5.33 (£3.33 or €4.33) for each month. This bundle enables you to send approximately 40,000 plain text emails per month, every month for a year!
For very large projects and campaigns the 30GB bundles offer enough data for some serious emailing with large lists.
To make things really simple we have a PAYG yearly data calculator which enables you to estimate the data required for your list - you can see it on our products page.
Unlimited Price Plans
Unlimited price plans are ongoing - you pay a monthly or yearly subscription and receive an unlimited data allowance. The subscription fee depends on the number of list members that you have - there are options for 1000, 5000, 10000 and 20000 members. The yearly subscriptions offer the best value and start at as little as $10 (£6 or €8) per month.
Tags:
---
Posted on Dec 19, 2014
https://www.youtube.com/watch?v=uBuC0RN87q0
Tags:
---
Posted on Nov 11, 2014
With Simplelists you have the option to send emails that are plain text or HTML. So which should you choose?
The answer, as with so many of these questions, is 'it depends'... on the purpose of the email that you are sending. In some circumstances HTML will be the best choice and in others plain text will be preferable.
First it's worth considering the pros and cons: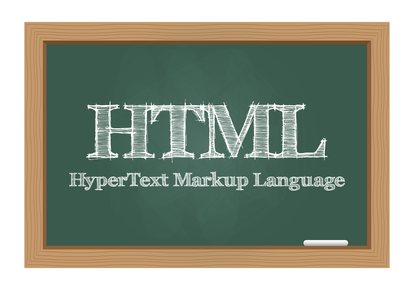 HTML Emails - Pros:
The main advantage of HTML emails is that they can look great - you can include colours, pictures, nice fonts and a pretty layout. This means that your email can have visual impact and reading it can be a pleasant experience for the viewer. You can create a professional image.
It can also make the email easy to skim - emphasis can be placed on important points so people receive the important information at a glance. You can effectively steer people towards a 'call to action' by highlighting it in a manner that makes people want to click.
You can include logos for your company or organisation, making the email instantly recognisable while increasing the visibility of your brand. It is also possible to include social media buttons that lead to your Facebook, Twitter or Google+ pages, therefore increasing the reach of the email beyond a single 'call to action'.
Tracking can also be made possible in HTML emails - you can include code to track open rates for the email and click through rates for links within the email.
So HTML emails have loads of advantages, but don't jump the gun just yet - there are some downsides...
HTML Emails - Cons:
Using templates can hurt your engagement. People get hundreds of emails every week and sort through these, cutting out the irrelevant ones. Most of these irrelevant emails will be made from HTML templates and people subconsciously associate the layouts of these templates with spam. More often than not, people send templated emails to the recycle bin, or worse, the spam folder. In fact, for templated emails if 4% of people who receive the email click on the 'call to action' it is seen as a huge success! This
excellent blog post
gives more detail.
So, it is best to avoid email templates and create your own HTML emails which can be unique enough to be different from the templates.
This takes us to the next point: you have to have the ability to use HTML and CSS code to create the email. Now HTML and CSS are pretty straightforward but there are some unique points when it comes to emails, because unlike web pages which are read directly in the browser, HTML emails are read in an email client, and each email client is a little bit different. However, by following a few basic rules it is possible to make HTML emails that look consistent across email clients.
Another issue is time - plain text emails can be written in a few minutes but creating a high quality unique HTML email will take longer, possibly a few hours.
Plain Text Emails - Pros:
Personal emails are plain text and people are used to receiving plain text emails - therefore people are more likely to read them compared with HTML emails.
They are also very quick and easy to write and with Simplelists you can write a plain text email and send it to your whole list in a few minutes.
Plain Text Emails - Cons:
As you'd expect there are downsides - effectively all the pros of HTML emails are not possible with plain text. You can't make social media buttons, include a logo or use a distinct layout in a plain text email. You also can't track open rates with plain text emails (although it is possible to track click through rates).
Conclusion
So, there are pros and cons to both plain text and HTML emails and you should consider these when deciding which one to use.
A good compromise can be to make an HTML email that looks very similar to plain text but that contains the features that you want, such as a social media buttons, a logo and a subtly highlighted 'call to action'. This way you'll get the benefits of the personal feel that a plain text email has but with the added advantages that HTML emails can bring.
Above all, avoid HTML email templates as they are likely to be trashed or sent to the spam folder!
Tags: