In Part 1 we described Simplelists' major features that are related to managing list members, setting permissions and restrictions for members and customising your emails. In this post we'll give you an overview of the features that are related to controlling subscriptions, integrating your list with your websites and things that we do to ensure high delivery rates.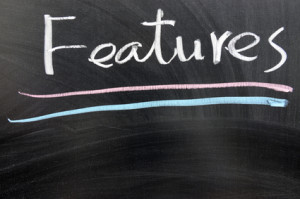 CONTROL SUBSCRIBE & UNSUBSCRIBE OPTIONS
Manage Subscriptions
- you can choose whether to allow new members to join your list or not. The choices are: don't allow new members to subscribe, allow new members to subscribe with your approval, allow new members to subscribe independently.
Manage Unsubscriptions - you also have control over whether members can leaving the list or not. The choices are: do not allow members to unsubscribe, allow members to unsubscribe with your approval or allow members to unsubscribe independently (with this option you can also choose whether to be notified or not).
INTEGRATE WITH YOUR WEBSITES
Integrate Subscription Forms Onto Your Website
- one of the best ways to increase the size of your list is to put a 'subscribe form' on your website. This can be done by just copying a few lines of code from Simplelists and pasting it into your website. The subscribe form is fully editable so you can change it to match your website perfectly.
Brand Your Landing Pages - when people subscribe to your list they are taken to a Simplelists landing page to complete their subscription. They also access a Simplelists landing page when viewing email archives. You can use your logo/branding on this page to replace the Simplelists heading, keeping your organisation's brand strong throughout.
Synchronise With Other Websites - one of the more technical aspects that is available from Simplelists is to allow synchronisation of your Simplelists account with other websites. An API is available which can be used to achieve this.
Integrate Emails With Your Own Domain(s) - a Simplelists Multiple List can be fully integrated with your domain, so that users send and receive emails from your organisation's domain, rather than the Simplelists domain. We recommend you create a subdomain to do this, such as lists.yourcompany.com. For a Single List, you can create a list email address at your domain, and forward the emails to your Simplelists email address. We can also change the list name accordingly in your archive pages.
ENSURE HIGH DELIVERY RATES
Notification of Bounced Emails - bounced emails are emails that could not be delivered to members. This could happen if a member's email address is down for some reason or no longer in use. When an email to one of your list members bounces you will receive a message to let you know that they have not received your message.
Automatic Processing Of Bounced Emails -  In order to keep delivery rates high and to make it easier for you to manage your list we log all bounced emails and enable you to see them. We also automatically remove members from the list who have a bounce rate higher than 75% or more than 30 bounces.
Automatic Spam Management
- most email providers now allow users to report an email as spam. If a list member reports one of your Simplelists emails as spam we receive an email from their email provider. If we receive one of these notifications the user will automatically be removed from list (both you and the user will be informed and they will have the option to resubscribe in case they have marked the email as spam by mistake). This ensures that repeated emails are not marked as spam which in turn helps your emails get through to those who want to receive them.