If you're setting up a discussion group these days you have a lot of options to choose from. You could use a social media platform, such as a Facebook 'closed' group, to host your discussion or you could choose to use a group email service like Simplelists.
If your organisation or business values the privacy of your group discussions we believe that group email is the preferable option. In fact, it doesn't just come down to privacy - the actual ownership of your content is at stake...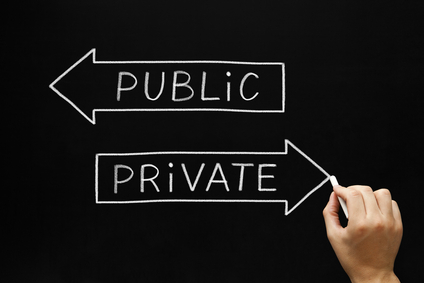 We looked into privacy and content ownership on Facebook and Google+. We considered including Twitter too but decided against it because it doesn't really provide the equivalent of 'closed groups' or 'circles', instead being an unashamedly public platform. We have to admit to being slightly shocked by what we found.
From Facebook's terms:
For content that is covered by intellectual property rights... you grant us a non-exclusive, transferable, sub-licensable, royalty-free, worldwide licence to use any IP content that you post on or in connection with Facebook (IP Licence).
It was noted that we couldn't find exceptions to these terms for
'closed'
or
'secret'
groups - it seems that this applies to these groups too.
We did come across the following terms specifically related to privacy options:
Although we allow you to set privacy options that limit access to your information... We cannot guarantee that only authorized persons will view your information. We cannot ensure that information you share on Facebook will not become publicly available.
Google's terms of service
were much the same:
When you upload, submit, store, send or receive content to or through our Services, you give Google (and those we work with) a worldwide license to use, host, store, reproduce, modify, create derivative works... communicate, publish, publicly perform, publicly display and distribute such content.
So basically it seems that any content that is put on Facebook or Google+ can be used by Facebook or Google as they wish.
Now compare these to the relevant part of the Simplelists privacy policy:
All data, including emails, list content, subscriber lists and any list information, is the express property of the account owner and/or the author of a particular message.
At Simplelists we love social media - it's a great place to connect with people and share things that you want everyone to see. This blog post will be shared on Facebook and Google+ shortly after it is published.
However, we believe that there is a time and a place for private discussion, where the author maintains full ownership rights to the content that they produce. You can sign up for a free trial with Simplelists here.