Posted on May 21, 2017
Archives are an easy way to keep a record of all emails that have been sent to your list. This can be very useful for groups that use Simplelists for private group discussion as new members can quickly become familiar with topics that have previously been covered. Everything that has been discussed can be seen and reviewed, like minutes of a meeting, and revisiting old topics can be streamlined by referencing the previous messages. In this short post, we tell you how to set up and personalise your email archive in Simplelists.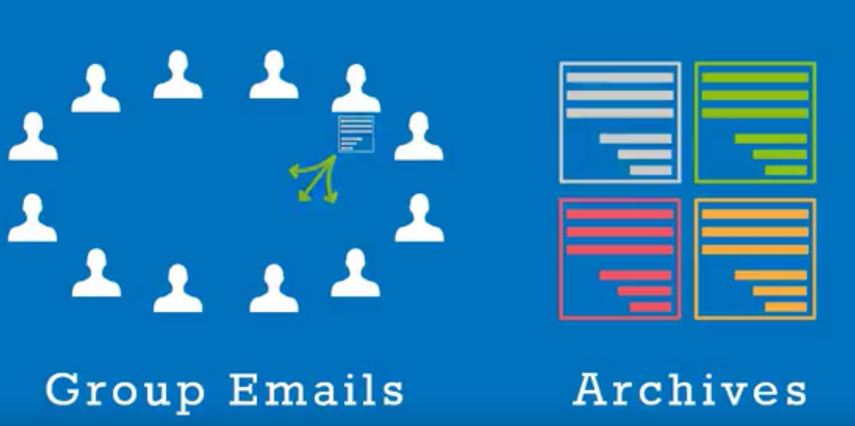 Enable the archive
To enable email archives, simply log in, go to 'Archive Settings' (in the left-hand menu) and select 'Enable archives'. You can also choose to show or hide email addresses, make archives private, or protect them with a password. When you have changed the settings, click 'update' to save your choices.
View the archive
To view your archive, simply go to the web address shown at the top of the 'Archive Settings' page. When you click on this link, you will see that each month's emails can be viewed by date or by thread. Click on the 'by date' or 'by thread' links in the right-hand column to show the view you prefer. You can then browse to find emails that have been sent.
Personalise the archive
It is also possible to personalise your archives page by using your own logo instead of the Simplelists logo. Click on 'General Settings' in the left-hand menu and add the web address of the image in the 'Custom image' box. You can also learn more about personalising your landing pages and other Simplelists features in a previous post.
That's all there is to setting up your email archive. Simple! You can view also these instructions in a short video in a previous post on our blog.
Tags: