Posted on Jun 14, 2016
When you send emails for marketing purposes, there are several things you should do to ensure that your email has the most impact possible, and that you comply with the law on email and spam. Although at the end of your email, a well thought-out and well-designed footer can ensure that you do both of these things, as well as provide valuable information to your readers. It can also help to ensure that your email doesn't get marked as spam. In this post, we look at five 'best practices' for email footers.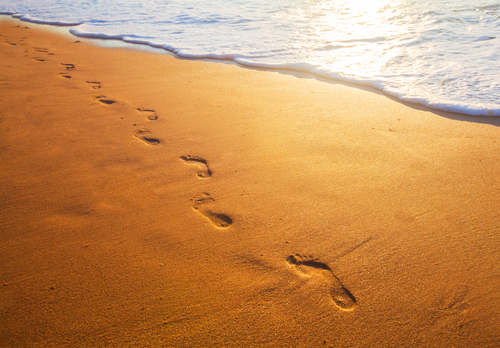 1. Prioritise the legal stuff
It is a legal requirement that there is a clear and visible 'unsubscribe' link in your footer so that recipients can remove themselves quickly and easily from your mailing list, should they wish to do so (or update their subscription preferences). You should also include your contact information in the footer: full name and address of your company, and tax identification numbers or other relevant legal information that you might like to show.
2. Invite people to visit your social media links
If you are building a following on social media and use sites like Facebook, Twitter and Google+ to promote your business/work, or share relevant content, the footer is a great place to pop the links to these sites. This makes it very easy for people to go directly to your page(s). You could include text links or, if you have the time and skills, include small social media icons that people can click on.
3. Remind people why they are receiving your email
It is important that your footer tells people why they are receiving the email. This reminds people that they 'opted-in' to receiving your emails. However, avoid an impersonal reminder like: "You are receiving this newsletter because you registered with your email address". Instead, let them know when and where they subscribed, in case they want to double check.
4. Make it look good, and provide links to more information
You might like to include links to your own privacy policy (if you have one). This is particularly recommended as having a privacy policy helps your email to be 'whitelisted' (avoid the spam folder). You could also include any information about copyright and/or ownership of the content you are sending. Including links to other news items on your website and/or previous newsletters is also an option, but take care not to overcrowd things. You could include a logo in your footer and, if you are designing an eye-catching email, use a similar overall design in the footer.
5. Don't weaken the sign-off
It is advisable not to include statements like: "This newsletter was generated automatically - do not reply as your message will not be read". This can end the communication on a 'bad' note, setting a precedent that your email is 'one-way' and that your readers cannot (and perhaps should not) reply or interact with you about the content they have just read. This is a wasted opportunity to engage with your clients/list members so try to ensure that people can comment/reply if they wish.
Tags: