Posted on Jun 10, 2019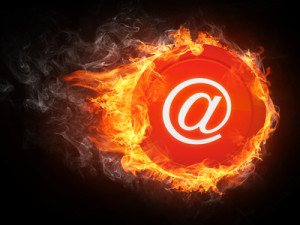 Why is email marketing important?
There are many types of marketing: search engine optimistion (SEO), social media marketing (for example, on Twitter and Facebook), marketing via a website, advertising, email marketing and more. The serious business person is likely to be using several of these. Each method has its strengths and weaknesses  - so,
 why use email marketing?
It's direct - this means that when you send an email it goes directly to the recipients email inbox. This gives you the opportunity to get the full attention of your customer.
It's targeted

 - you can decide who you will send your emails to and tailor your email for the people that receive them. You can also send different emails to different types/groups of customers.

Convert visitors to customers

 - when people look at websites, most don't buy from the first website they see. We tend to visit several websites and also research the area further, collecting information from several websites and returning to buy when we are ready - perhaps after several days or weeks. 

Often people will remember the shop they visit and e-mail marketing can really help here.
Encourage repeat business

 - customers that have bought from your site/shop before are more likely to come back. You can use email marketing to reach out to them directly about new offers, products or services and turn a one off customer into a regular one.
Why use Simplelists?
Simplelists can help you do great email marketing:
It's simple - you needn't be a techy expert to use the Simplelists interface. You simply write an email and send it to your whole list.
It's quick - there are plenty of other things to do when you run a business so time is of the essence. If it marketing takes up a lot of your time, you may have some headaches. With Simplelists, you can send an email to all of your customers in just a couple of minutes, which gives you more time for everything else.
Emails get through - there is nothing worse than your marketing emails not getting through to your customers. Simplelists have better deliverability than email clients and free providers. You can read more about this on our blog here.
Your emails do not include advertising - many free group email providers place adverts on your emails so that they can advertise to your customers. This doesn't look great and can have a negative effect on your business. There are no adverts sent with Simplelists emails.
You can send HTML emails - with Simplelists you have the option to design emails using HTML. This means that you aren't constrained to templates so your emails can look exactly how you like. Of course you don't have to use HTML - you can send simple text emails too. For more information about sending HTML emails, visit our blog here.
Tags: