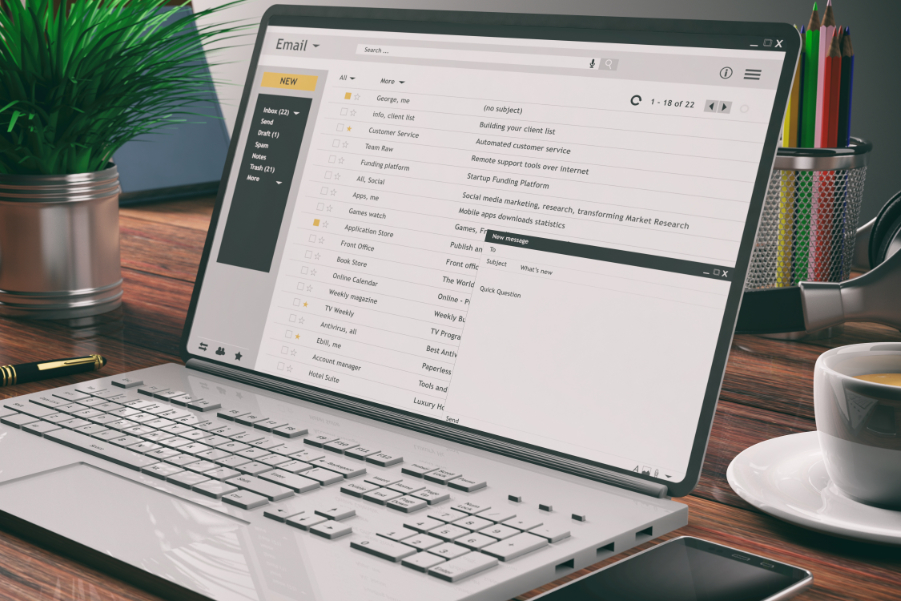 Email is one of the most important communication tools for many organizations.
Even in the era of social media and instant messaging, email remains one of the most effective methods of communicating with large audiences.
A 2020 survey by Statista found that there was a return of £35.41 for every £1.00 spent on email marketing.
But these kinds of results don't happen by accident.
A well-managed mailing list is essential as the foundation of an effective email marketing campaign.
In this article, we'll discuss email list management best practices for building, segmenting, and personalising your electronic mailing list as well as strategies for keeping it clean and up to date.
What is an electronic mailing list and how does it work?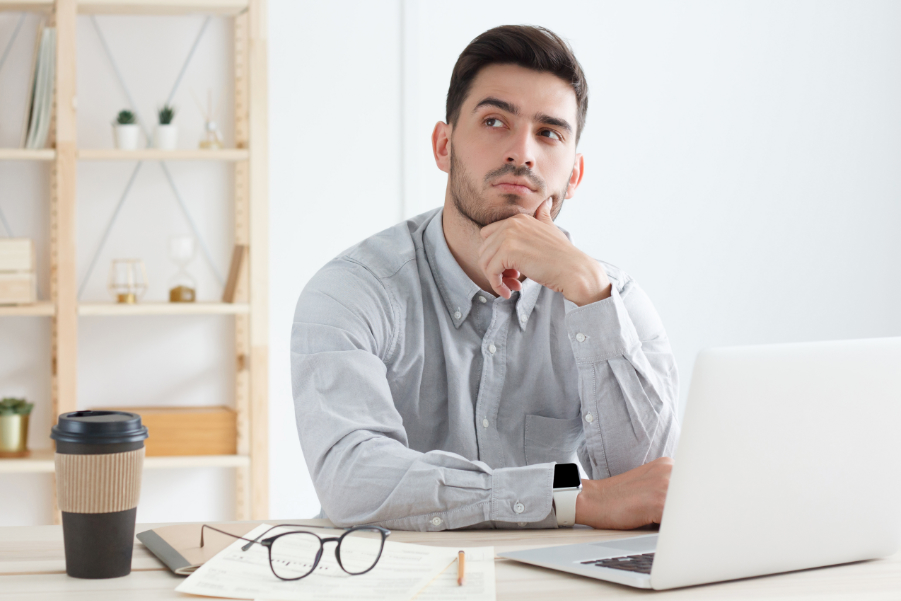 An electronic mailing list is a collection of email addresses from people that have opted-in and agreed to receive emails from your organization. A healthy email list is important if you want to see success from your email marketing activities.
In the early days of email marketing, it was typical for all the recipients of an electronic mailing list to receive the same message from a business.
But with modern email management solutions, it's best practice to segment your mailing list using criteria like demographics, location and buying behaviour.
Working with email management solutions that support segmentation enables you to deliver more relevant emails to the recipients on your mailing list and improve the performance of your email marketing.
How to build an email list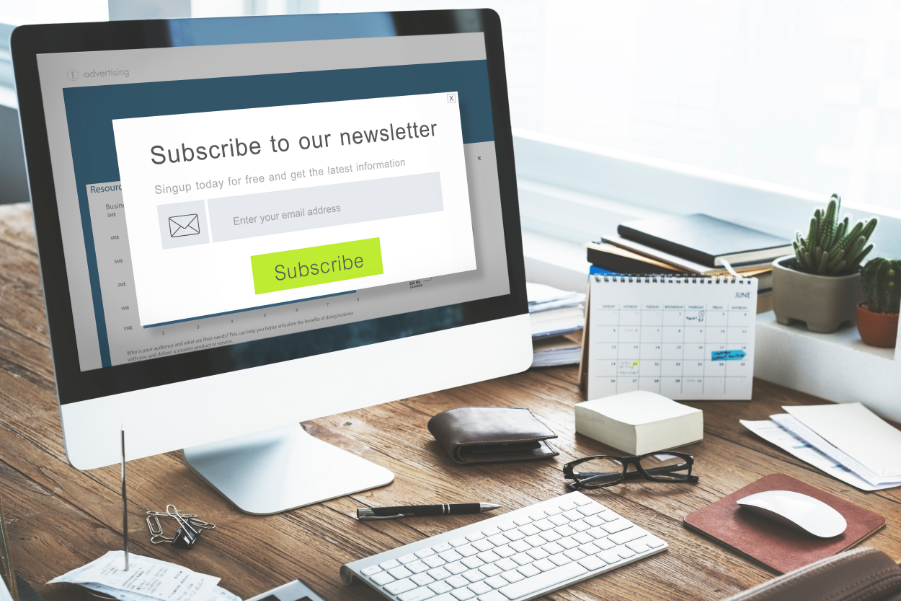 Building an email list may feel like a daunting task to some people.
Generating thousands of subscribers is very rarely something that happens overnight. Patience and hard work are key.
We've put together a few methods that can help you build your electronic mailing list.
Newsletter sign-up on your website
Make it easy for people that are visiting your website and enjoying your content to sign up to your list.
Have a clear, attention-grabbing call to action that prompts people to sign up. Don't hide your email list sign-up form at the bottom of your footer!
One email list management best practice is to include the use of modals or slide-in banners on your website that clearly state the benefits of becoming part of your email list, to help prompt engaged site users to sign up.
Social media promotions
Your social media channels can also help you build your email list.
Some channels like LinkedIn and Facebook give you the ability to run 'lead generation' ads. With a lead gen ad, a recipient will typically sign up for your email list in exchange for a valuable piece of content you've provided.
The success of Lead Gen ads really depends on the value of the content you provide as your 'lead magnet', but it can be an effective way to build up email subscribers.
Organic social media can also help you build your list. You might consider running a promotion that encourages your followers to sign up for your newsletter to receive an exclusive discount.
In-person events
If you ever exhibit at trade shows, exhibitions or conferences, make sure to collect email addresses from the people who visit your stand.
To keep data secure, it's often email list management best practice to use an electronic device like a tablet to collect email addresses in person.
Email list management best practices
Once the number of contacts in your list starts building, there are certain best practices to follow to ensure you get the best out of your email marketing efforts and adhere to all relevant legislation.
Make sure you meet all legal requirements
The most important step in email list management is to make sure you comply with all local legislation.
In the UK, this means making sure you adhere to the General Data Protection Regulation (GDPR) and the Privacy and Electronic Communications Directive.
One of the important things to remember is that you should only process the data for customers that have directly opted into your email list, or that meet another legal basis for processing data under the GDPR.
You should also make it easy for any subscribers to opt out of your email list at any time.
Design an onboarding strategy
When subscribers first join your mailing list, your 'welcome series' of emails can really help set the tone for their experience with your organization.
The first email should ideally welcome them to your list and set their expectations for what they are likely to receive from you in the future.
You might use the next two emails to help illustrate your brand story, what makes you unique and the value you offer to customers. You might also introduce your email preference centre at this point, to allow customers to let you know the types of emails they are interested in receiving.
You can then tailor future emails based on the subscribers' preferences.
Prioritise quality over quantity
Making sure you manage expectations properly and only send emails that are relevant to subscribers is the key to building long-lasting relationships with the people on your email list.
Sending a high volume of emails to an audience that is uninterested and disengaged is likely to lead to high spam reports and high unsubscribes. These are both things that can impact your email deliverability.
Sending emails that are highly relevant to each recipient is the secret to developing a healthy email list. You can achieve this through personalization and segmentation in your mailing list manager.
Personalise your emails and campaigns
By including personalized details such as the recipient's name, or the products they have recently shown an interest in, you can build a more personal connection with the people on your email list.
Personalisation can also improve the performance of your emails.
A study by Campaign Monitor found that people were 26% more likely to open emails with personalized subject lines. So personalization within your email list manager is important.
Segment your email list
Segmentation is one of the most important things you can do to optimise the performance of your emails and maintain a healthy email list.
By tailoring your emails to your subscribers' details and preferences, you can deliver more targeted content that really resonates with them. This will increase the relevancy and lead to more opens, clicks and conversions, as well as reduce spam complaints.
Common segmentation methods for email list management best practices include:
Demographics (age, gender)
Location
Purchase behaviour
Interests
Stage in the customer lifecycle
Make it easy to unsubscribe
Including an easy, simple way to unsubscribe from your emails is necessary if you're going to comply with current legislation.
Including an easy unsubscribe has the additional benefit of reducing the number of spam complaints which can have a positive impact on your overall deliverability.
Deal with inactive subscribers
Your sender reputation matters in email marketing.
If you continue to send emails to inactive subscribers on your email list, you are artificially reducing your own open rate.
If a subscriber is inactive for a period of time consider sending them a re-engagement email to try and encourage them to start interacting with your email again. This might include a personalized message such as "We miss you!..." with an incentive like an offer or promotion to get them opening and clicking through.
If the recipient doesn't engage with this approach, you might consider moving them to an 'inactive' segment or removing them from your list completely.
Let users manage their preferences
Preference management is another email list management best practice that allows your subscribers to have control over the frequency and types of emails they receive.
Your subscribers should ideally be prompted to update their preferences in your email preference centre during their onboarding stage and reminded at regular intervals.
By understanding how often recipients want to be contacted and the type of email they would like to receive, you can improve your relevancy and overall email performance.
Track your results
You should keep an eye on important metrics like bounces and undeliverable messages, and take steps to remove these records from your database.
Tracking your email marketing results is also important for understanding what works and what doesn't.
You should also ensure that any links in your emails have the correct tracking parameters for your chosen analytics platform. This can help you measure things like dwell time and the conversions that come from each of your emails
Some mailing list management platforms can also help you understand metrics such as open rates, click-through rates and the performance of different elements of your emails which can help you optimise even further and make data-driven decisions to improve your email campaigns.
What about using email list software?
Choosing the right email list software is important for helping you to effectively manage your email subscriber list.
It's important to choose a mailing list manager that can help support you with subscriber forms, segmentation, and the analysis of important deliverability data.
At Simplelists, we pride ourselves on making email list management easy.
We've got everything you need to set up, build, and manage an effective electronic mailing list. And it's simple for anyone to get started.
Curious to find out more?
Sign up for our one-month free trial.